Kulgam man grows Mushk Budji rice variety on rooftop without soil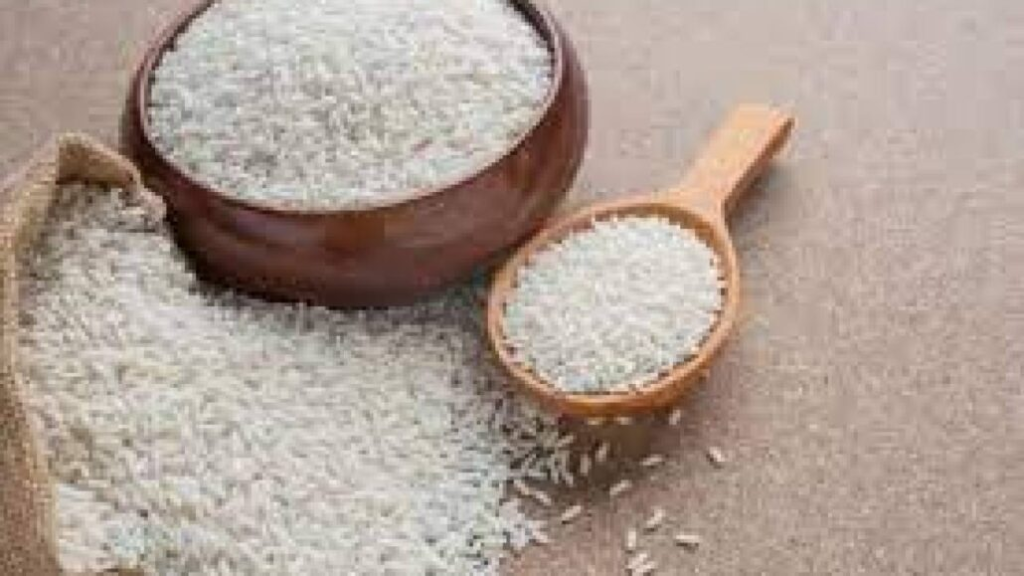 In a remarkable feat of innovation and agricultural experimentation, a man in south Kashmir's Kulgam district has successfully grown the premium short and bold local land-race of rice, Mushk Budji, on the rooftop of his three-storey house using hydroponic techniques, without a speck of traditional soil.
The Mushk Budji rice, renowned for its exceptional aroma and culinary qualities, commands a price of Rs 20,000 per quintal.
Zahoor Ahmad Reshi, who embarked on this remarkable agricultural experiment, expressed his excitement about the groundbreaking results. "I conducted this trial with the utmost care, and I am proud to say that I achieved a 100 percent success rate with it," Zahoor told the news agency—Kashmir News Observer (KNO).
He emphasised the importance of experimentation and embracing novel approaches to farming, saying, "We need to explore new horizons in agriculture to learn and grow. It is a common myth that paddy requires waterlogged conditions to thrive, but through this technique, we can cultivate the delicate Mushk Budji variety in any corner of Kashmir."
Reshi stressed on embracing change in the face of a growing population and shrinking agricultural land due to urbanisation. "We must introduce new methods in every field. I conducted this trial with the realisation that our land is diminishing, and it proved to be successful," he said.
What sets his hydroponic paddy cultivation apart is his commitment to organic practices, as he proudly stated, "I have used biology in it and avoided chemical fertilisers." He urged his fellow farmers to follow suit, especially given the recent Geographical Indication (GI) tag recognition received by the Mushk Budji rice variety, which has further enhanced its value.
One of the key advantages of hydroponic farming, as pointed out by Zahoor, is its potential for substantial profits. "The year-round crop production and higher yields make it a lucrative option for farmers. Additionally, the products command higher prices due to their perceived high quality and chemical-free nature," he remarked.
Zahoor advocated for a shift towards "rejuvenative agriculture", highlighting the detrimental effects of pesticides and fertilisers on human health and the environment. "Organic farming is the need of the hour," he urged, underlining the significance of growers seeking expert advice to embark on innovative farming ventures—(KNO)
https://thekashmiriyat.co.uk/kulgam-man-grows-mushk-budji-rice-variety-on-rooftop-without-soil/
Published Date: September 19, 2023
More News