'Inept leadership' in DA blamed for high rice prices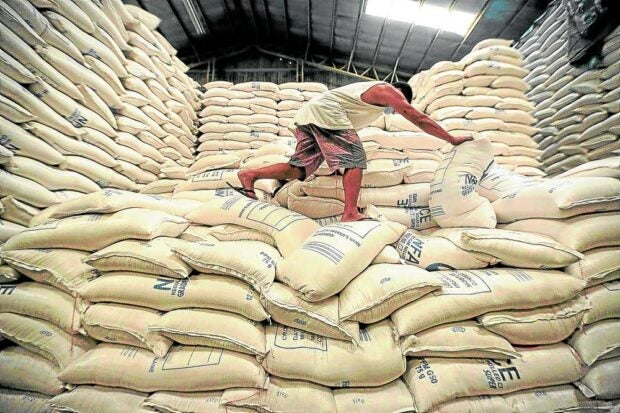 Just look at the mirror.
Sen. Risa Hontiveros on Friday said the "inept leadership" in the Department of Agriculture (DA), headed by President Ferdinand "Bongbong" Marcos Jr. as its concurrent secretary, was to blame for the current high prices of rice in the markets.
The opposition lawmaker said Malacañang and the DA should stop using unnamed individuals behind the supposed hoarding and price manipulation of the country's staple food as a convenient excuse to escape accountability.
"Malacañang should not look for culprits elsewhere as the main culprits are within the DA itself," Hontiveros said in a statement.
She said while it may be true that hoarders and price manipulators were affecting the price and supply of rice, the DA "should acknowledge its central role in the alarming rise in rice prices."
"The DA's meddling in the implementation of the Food Safety Act slowed down rice importation, resulting in low inventories," she added.
According to Hontiveros, the Bureau of Plant Industry, an office under the agriculture department, did not issue a single sanitary and phyto-sanitary import clearance (SPSICs) for rice from June to December 2022.
Agriculture Senior Undersecretary Domingo Panganiban, she added, was behind the "premeditated" limitation on the issuance of such permits during the first three months of the year.
This was apparently among the reasons why the reserve stocks of the National Food Authority (NFA) were not enough to cover the country's demand for rice during the lean months, the senator said.
Hontiveros said the NFA also failed to purchase sufficient rice for the required reserves of some 500,000 metric tons for third quarter of the year.
"I don't trust [Panganiban's] supposed expertise on this matter and the proposal for the NFA to be the importer of rice again," she said.
"SPSICs should not be used to stop rice importation as a way to supposedly protect rice farmers," she added. INQ
https://newsinfo.inquirer.net/1822059/inept-leadership-in-da-blamed-for-high-rice-prices
Published Date: August 26, 2023
More News