Indonesia aims for rice self-sufficiency in 2024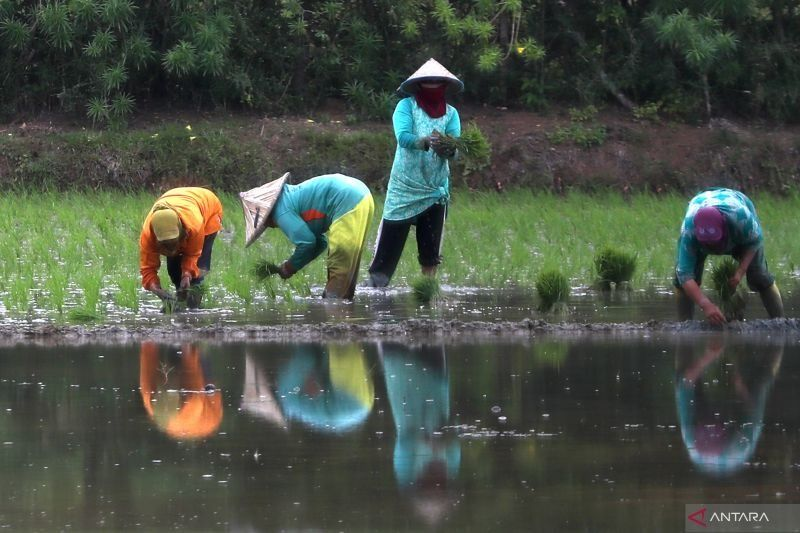 JAKARTA (Bernama-Antara): The government is targeting to increase rice production to 35 million tons in 2024 to avoid imports, Acting Minister of Agriculture Arief Prasetyo Adi has said, reported ANTARA news agency.
"Next year, I am asking the director general of the Ministry of Agriculture to prepare 35 million tons of rice equivalent," Adi said during the 2023 Perpadi National Working Meeting in Surakarta, Central Java, on Monday, according to a statement from the ministry.
He said that the production target for 2024 is higher than the 2023 target of 31 million tons. This increase is to ensure that Indonesia will not need to import rice to meet domestic demand.
According to the Area Sample Frame (KSA) Survey by Statistics Indonesia, the estimated rice harvest area in 2023 is 10.20 million hectares, with production projected at 53.63 million tons of unhusked rice, or an equivalent of 30.90 million tons of rice.
Meanwhile, rice consumption is expected to be 30.62 million tons, resulting in a surplus of 0.28 million tons of rice.
"The way to achieve this (target) is by increasing rice productivity from 5.2 tons per hectare to 5.4, 5.5, or even 5.7 tons per hectare," he stated.
He also noted that to meet the production target for 2024, the ministry, along with agriculture offices across Indonesia, will need to ensure the successful implementation of the first planting season of 2023-2024, which runs from November to March next year.
To achieve this, the guaranteed availability of seeds, fertiliser, irrigation, pest control, and agricultural extension workers has been identified as crucial.
"What is crucial for achieving the rice production target is establishing a robust food ecosystem," he said.
Adi mentioned that another effort to pursue this target is to provide agricultural insurance to farmers and agribusiness players.
Other efforts could involve ensuring the readiness of regional leaders to address on-the-ground problems and recognise the achievements of agriculture offices in provinces and districts that succeed in increasing production.
"We at the Ministry of Agriculture are also appointing regional persons in charge so that issues in the field and those faced by rice farmers can be promptly handled. Therefore, optimising the role of extension workers is also a critical step," he added. – Bernama-Antara
https://www.thestar.com.my/aseanplus/aseanplus-news/2023/10/25/indonesia-aims-for-rice-self-sufficiency-in-2024
Published Date: October 25, 2023
More News