India's six-week rice ban has strained the global market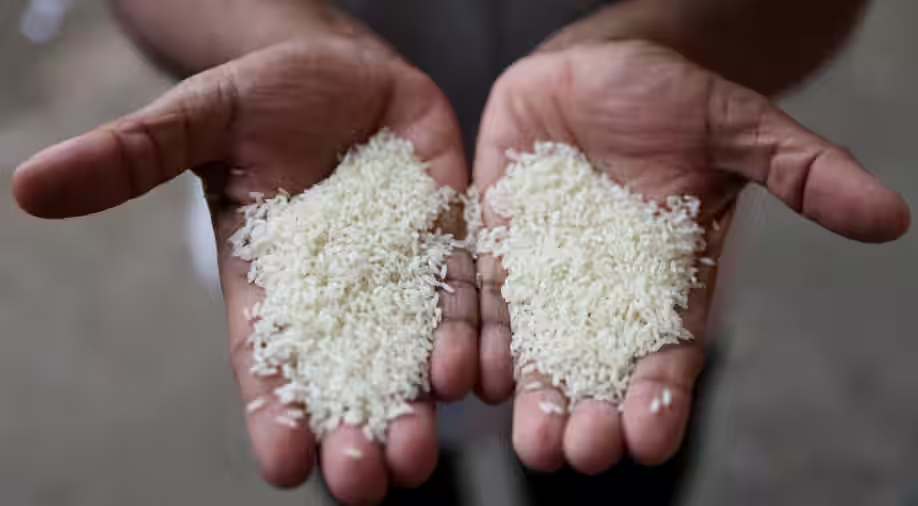 Representational image of non-basmati white rice. Photograph:(Reuters)
The ban on rice exports by India has sparked a panic on the international market and driven up prices in Asia. India has alarmed the rice market in just over six weeks.
The leading exporter in the world has curbed all of its exports, alarming countries from West Africa to Asia. Other large suppliers have made an effort to reassure consumers that there is a sufficient supply of rice, but this hasn't done much to calm the market.
After India imposed additional restrictions on parboiled and basmati rice over the previous weekend, rice prices in Asia spiked back up to their highest point in nearly 15 years on Wednesday. The current campaign of tightening that began on July 20, prohibiting the shipment of various grains came to a close with them being the final remaining rice varieties free from export restrictions.
"Spikes in rice prices always hurt poor consumers the most," Bloomberg quoted Peter Timmer, Professor Emeritus at Harvard University, who's studied food security for decades as saying. "The most pressing concern right now is whether Thailand and Vietnam follow India and put significant controls on their rice exports. If that happens, we will see world rice prices zoom past $1,000," he further said.
It makes sense that supply is causing concern. In many areas of Southeast Asia and Africa, individuals consume up to 60 per cent of their daily calories from rice, which is essential to the diets of billions of people worldwide. The benchmark price is at $646 per tonne, and the market may be further destabilised by the weather.
This year's commencement of El Nino poses a threat to many important Asian farming regions, with Thailand already issuing a drought alert for the beginning of 2024. China, the largest producer and importer of crops worldwide, looks to have dodged bad weather thus far, while India's main growing regions want additional rain.
As of August 31 in the nation's capital, New Delhi, the price of rice was still higher than it was a year before, but since the export ban in July; prices have stayed the same at Rs 39 (47 cents) per kilogram. They've tacked on a little elevation across the country. However, the limitations imposed by India are being felt in other nations.
A nationwide rice price cap was implemented last week in the Philippines as a result of an "alarming" rise in retail prices and concerns of trader hoarding. The country is the second-largest importer of the grain worldwide.
Meanwhile, other nations are employing diplomatic channels to request for export bans to be lifted. Guinea has sent its trade minister to India, while Singapore, Mauritius, and Bhutan have asked to be exempted from restrictions on the grounds of food security.
(With inputs from Bloomberg)
https://www.wionews.com/business-economy/indias-six-week-rice-ban-has-strained-the-global-market-632125
Published Date: September 4, 2023
More News