Indian rice prices up 10% in global market, affect export demand
Shortage of paddy, fears of crop being affected by weather factors behind the spike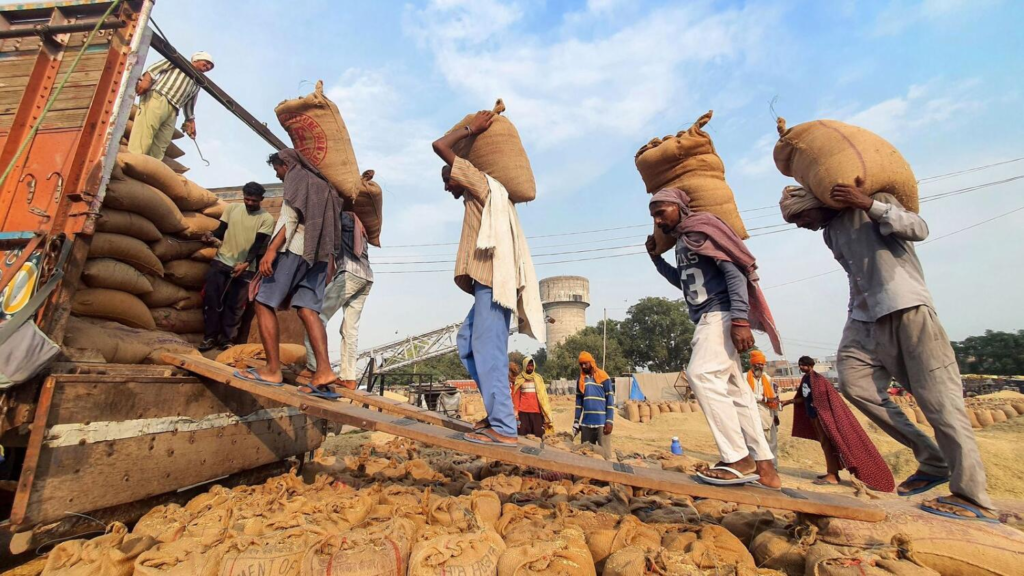 Prices of Indian rice have increased by nearly 10 per cent over the past couple of weeks in the global market, but still they continue to be competitive as prices of the cereal from other origins have also gone up. However, the high prices have dried up export demand.
"Indian rice prices have gone up by 5-10 per cent recently but this is the usual case with it during the lean season from July-September," said BV Krishna Rao, President, The Rice Exporters Association of India (TREA).
Prices of parboiled rice, in demand from Vietnam and African countries, have increased from the levels of $380-390 a tonne to $430, he said.
Business dull
Traders said a major reason for the increase in rice prices is that paddy is being quoted higher or reports of its non-availability.
"There seems to be a shortage of paddy, particularly in the south pushing up prices. There is still no parity in paddy rates compared with rice," said S Chandrasekaran, a Delhi-based trade analyst.
"Last week, we bought rice, ex-mill, at ₹29,000 a tonne, but now it is quoted at ₹30,500," said VR Vidya Sagar, Director, Bulk Logix. Prices of 5 per cent white rice have increased by at least $25 a tonne to levels of $490.
"No business is happening as buyers are of the view that prices are high. There are enquiries only for cheap rice from Singapore and East Timor," said M Madan Prakash, President, Agricultural Commodities Exporters Association (ACEA).
A trader from North India said paddy prices were shooting up every day, particularly in States such as Chhattisgarh — a phenomenon not seen in the past few years. "The volume of paddy available is also less," he said. Shortage of paddy is being reported from centres such as Thoothukudi in Tamil Nadu.
Fear factors
Despite these developments, research agency BMI, a unit of Fitch Solutions, has cut its average price forecast for rice to 2.9 per cent for CBOT-listed second-month rough rice futures in 2023. The price forecast has been lowered from $17.30 per cwt (hundredweight or 45.35 kg) to $16.80.
"Prices have gone up on fears of floods affecting production of paddy in North India and deficient rainfall lowering the area under the cereal during the current kharif sowing," said Bulk Logix's Sagar.
Prices of Sona Masuri, Ponni or idli rice have all increased above $650. "Prices of Sona Masuri and other varieties have gone from $550 to highs not seen in the recent past. Normally, prices of these rice varieties are stable," said ACEA's Prakash.
A section of the trade blames the Chhattisgarh government's move to hike the minimum support price (MSP) of paddy to ₹2,800 a quintal for the spike in prices.
Reflecting new MSP
TREA's Rao said rice prices have begun to reflect the MSP fixed by the Centre for the 2023-24 crop year (July-June). The MSP for rice has been increased to ₹2,183 a quintal for the common variety from ₹2,040 last year.
Traders are, however, unanimous that prices could begin cooling from September onwards.
Research agency BMI forecast that the global rice market will loosen through the 2023-24 season, moving from an estimated deficit of 9.9 million tonnes (mt) in 2022-23 to a narrow deficit of one mt. But the "now-confirmed" El Nino could pose a risk and it will support prices in the interim.
Despite these developments, the US Department of Agriculture has estimated India's rice exports to increase to 24 mt in the 2023-24 marketing season (September-August). It also projected India's rice production at 134 mt compared with the record 136 mt this season.
https://www.thehindubusinessline.com/economy/agri-business/indian-rice-prices-up-10-in-global-market-affect-export-demand/article67076900.ece
Published Date: July 14, 2023
More News