Indian rice export ban: How it could affect supply across the world
Government says the restriction would begin on July 20, and only vessels currently loading would be allowed to export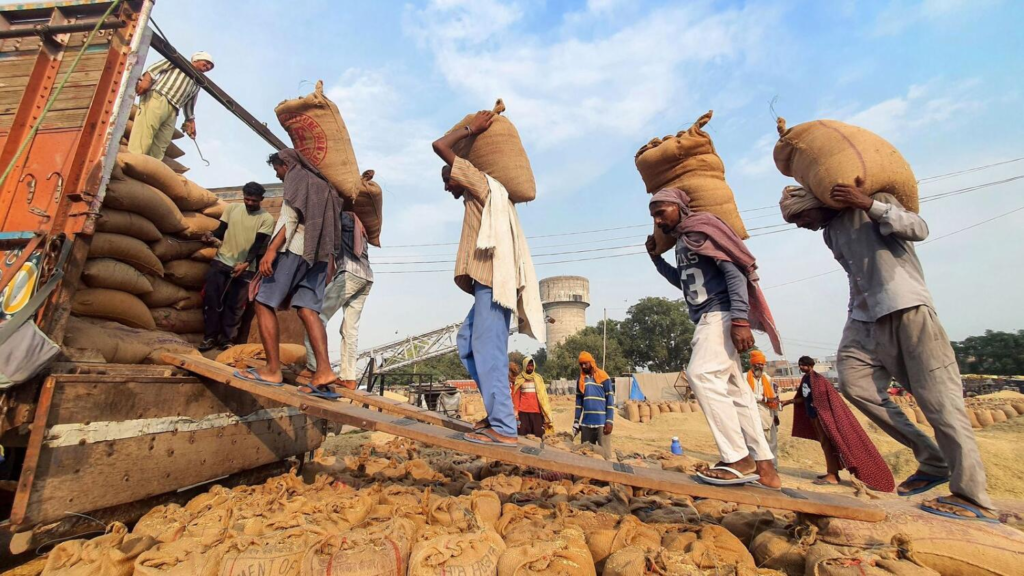 India has prohibited the export of non-basmati white rice with immediate effect, according to a government notice.
The ban came after a late start to seasonal monsoon rains hurt the crop and raised fears of a production shortfall.
On Thursday, the government said it would be effective from July 20, and only vessels currently loading would be allowed to export, not future shipments backed by letters of credit.
Here are some facts explaining why India is crucial to the global rice trade:
• India accounts for more than 40 per cent of world rice exports, which amounted to 55.4 million metric tonnes in 2022. India's rice shipments reached a record 22.2 million tonnes in 2022, more than the combined shipments of the world's next four biggest exporters of the grain —Thailand, Vietnam, Pakistan and the US.
• India exports rice to more than 140 countries. Key buyers of Indian non-basmati rice include: Benin, Bangladesh, Angola, Cameroon, Djibouti, Guinea, Ivory Coast, Kenya and Nepal. Iran, Iraq and Saudi Arabia mainly buy premium basmati rice from India.
• India exported 17.86 million tonnes of non-basmati rice in 2022, including 10.3 million tonnes of non-basmati white rice. In September 2022, India banned exports of broken rice and imposed a 20 per cent duty on exports of various grades of rice.
New Delhi has not put any restrictions on the export of basmati rice and parboiled rice, which stood at 4.4 million tonnes and 7.4 million tonnes, respectively, in 2022.
• Indian farmers plant paddy rice twice in a year. Summer-sown crop planting starting in June accounts for more than 80 per cent of the total output, which was 135.5 million tonnes in the 2022/23 crop year. In winter months, paddy rice is mainly cultivated in central and southern states.
West Bengal, Uttar Pradesh, Andhra Pradesh, Punjab, Odisha and Chattisgarh are key rice-producing states in the country.
• To boost the area of rice cultivation, India raised the price at which it would buy new-season common rice paddy from farmers by 7 per cent to 2,183 rupees ($26.63) per 100kg. But industry officials fear the area under paddy could drop marginally in 2023 because of erratic monsoon rainfall distribution.
https://www.khaleejtimes.com/world/asia/indian-rice-export-ban-how-it-could-affect-supply-across-the-world
Published Date: July 25, 2023
More News