Indian Basmati paddy prices down by ₹300/quintal after floor price is fixed for exports
Commerce Ministry asks APEDA to talk to stakeholders and submit a report within a month if there is any need to lower the MEP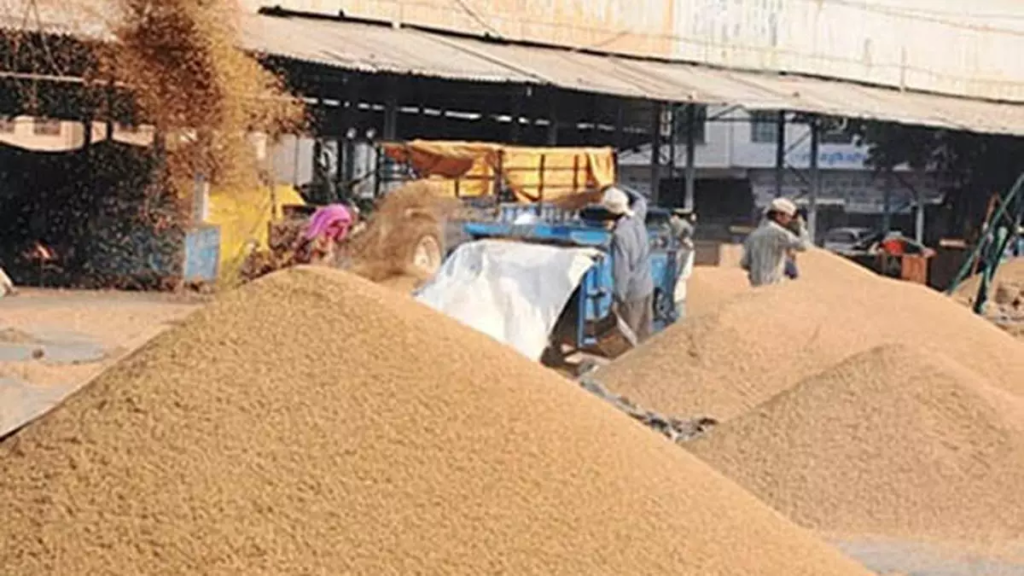 There is an apprehension that importers may reduce the quantity if rates go beyond the rates that consumers are ready to pay | Photo Credit: KAMAL NARANG
The price of Pusa Basmati 1509 paddy, which arrives first in the season due to its shorter duration than other varieties, in Haryana, has declined by ₹300/quintal after the announcement of a minimum export price (MEP), which the rice industry said is on the higher side and needs to be lowered to around $1,000/tonne.
The Government's agri-export promotion body, APEDA, on Monday, implemented the Commerce Ministry's direction by making changes in the online application filing system, after which no export contract is getting registered below $1,200 per tonne, industry sources said.
"There is a need to bring down the MEP based on the past average rate at which basmati rice has been exported," said Atul Garg, CEO and Managing Director of GRM Overseas, a leading exporter of basmati rice. He said there are different varieties of basmati, and each has its own demand in overseas markets. The export price will be known after a month when arrivals of fresh crops pick up.
Realistic price
There is an apprehension that buyers abroad may reduce the quantity if rates go beyond the consumers' capacity to pay, an industry official said. The MEP should be $950–1,000 a tonne, which is realistic, said Vijay Setia, a former president of the All India Rice Exporters Association.
Setia cited the drop in paddy (Pusa Basmati 1509) prices to ₹3,400/quintal on Monday from ₹3,700/quintal last week because of the sentiments. According to the Agmarknet portal in Tohana mandi of Haryana, the largest basmati-producing State, total arrivals were 63 tonnes this month, and all were of the Pusa 1121 variety (from the previous year). Whereas only 10 tonnes of Pusa 1509 have been recorded during August 1–28.
A trade analyst, however, said the MEP will help farmers fetch higher price as it will form the base price.
On the other hand, the Commerce Ministry has directed APEDA to talk to stakeholders and submit a report within a month if there is any need to lower the MEP. According to APEDA data, the average price realised by basmati exporters was $1,048.82/tonne in October 2022, $1,016.29 in November 2022, $998.16/tonne in December 2022, and $1,045.21/tonne in January 2023. Maximum arrivals of basmati were recorded during these four months of the season (October–January).
Justifying MEP
On Sunday, the Commerce Ministry justified its decision to impose the MEP on the grounds of reports that (non-basmati) white rice, whose shipments were banned from July 20, is being exported under the HS codes of parboiled rice and Basmati rice. "The Government has received credible field reports regarding misclassification and illegal export of non-basmati white rice, export of which has been prohibited with effect from July 20," it said.
Terming the current MEP too high, the Basmati Rice Farmers and Exporters Development Forum's president, Priyanka Mittal, said there is a value segment of basmati rice that gets exported at $900 per tonne (FOB), which competes directly with Pakistan. As this segment caters to demand in New Zealand, Fiji, and Africa, it will be impacted by the high MEP, she said.
Even exports to Saudi Arabia, which imports a lot of parboiled basmati rice, will be impacted, she said. "The goal to stop any non-basmati from being exported can be achieved even with an MEP of $800 per tonne," Mittal said.
https://www.thehindubusinessline.com/economy/agri-business/indian-basmati-paddy-prices-down-by-300quintal-after-floor-price-is-fixed-for-exports/article67245247.ece
Published Date: August 28, 2023
More News