India rice export ban could mean soaring prices worldwide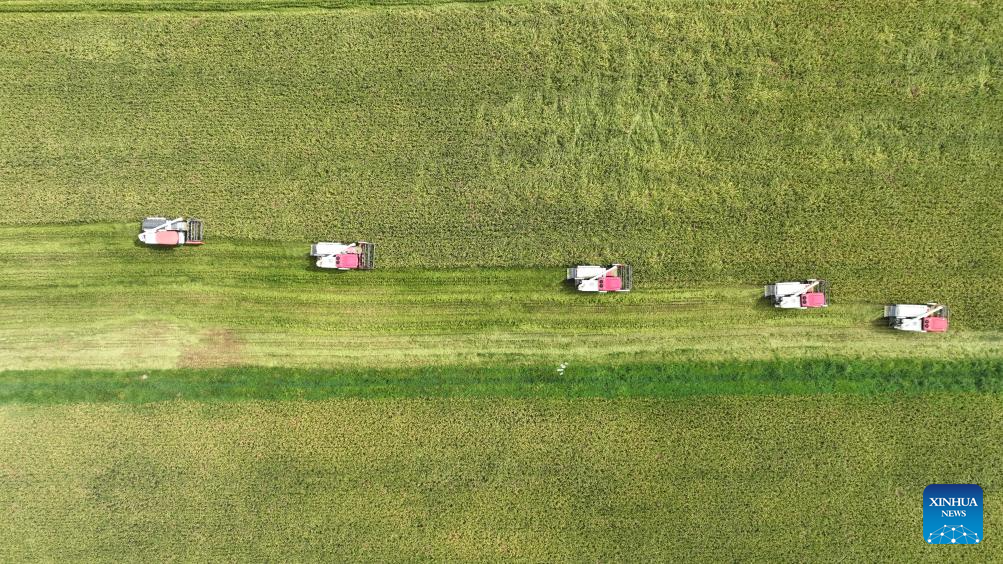 Global prices for rice could soar again as the world's largest supplier, India, considers banning the export of several varieties.
As the cost of the staple reaches an 11-year high, Narendra Modi's government is discussing a plan to ban exports of all non-Basmati rice, according to a Bloomberg report.
If implemented, the move would see India banning 80 per cent of all of its rice exports, sending global prices to new highs as the world grapples with soaring food price inflation after Russia's invasion of Ukraine.
Insiders told Bloomberg the move was aimed at curbing the risk of heightened inflation, particularly ahead of upcoming elections. Indian consumers are battling prices so high that some are crossing the border to buy cheaper tomatoes.
While the rice move could control domestic prices, it carries the risk of causing global costs to surge even higher amid a tight supply.
Consumers in Britain will not be immune to the increases.
"Two-thirds of the rice we import – worth £229.2m last year – comes from climate-vulnerable parts of the world; over half of that (£127m) from India," said Gareth Redmond-King of the London-based Energy and Climate Intelligence Unit.
"As impacts worsen, so shortages will drive up the cost of staple foods we import from overseas, which we cannot simply grow here instead," he said.
"Cutting emissions to net zero is the only route to halting climate change to limit warming and avoid even worse impacts."
India accounts for more than 40 per cent of the world's rice exports. Prices jumped to a five-year high in June after the government announced an increase in minimum support prices for farmers.
Last year, India's move to ban wheat exports led to a global outcry.
It comes amid global concerns over the disruptive El Nino weather phenomenon's impact on farming, further adding to pressure on prices. The cyclic weather event in the Pacific Ocean is known to increase heat and is worrying researchers as it adds to the worsening climate crisis fuelling extreme weather events.
India has been grappling with repeated heatwaves and erratic monsoons impacting agricultural production. Longer droughts and heavier monsoons, resulting in more rain in a shorter period, have adversely impacted crop production.
Fears of shortages also pose challenges of stockpiling. Rice serves as a vital staple for around half of the global population, with Asia alone accounting for around 90 per cent of the world's rice consumption. Importing countries such as Indonesia, China and the Philippines have been aggressively stockpiling rice this year.
https://au.news.yahoo.com/india-considers-rice-export-ban-125552290.html?guccounter=1&guce_referrer=aHR0cHM6Ly9uZXdzLmdvb2dsZS5jb20v&guce_referrer_sig=AQAAAK2L3KDSJpIcQsFmtSin2zrtQa5H6OaSE_mjrSmdFaxMP3m1ddkvikx5dgHh91g8uJVbl-MfUwqXQO_lEdNjm-iAKpiXEfVmDGR_8uWjTo6mD3IYAQbgAicMpXtbNuMnuY5hucIz-9lwf013IjzPTGyxJ_Dz5vH2NnrCevLzWucg
Published Date: July 15, 2023
More News