India may sell 1 mt of rice to help key partner Indonesia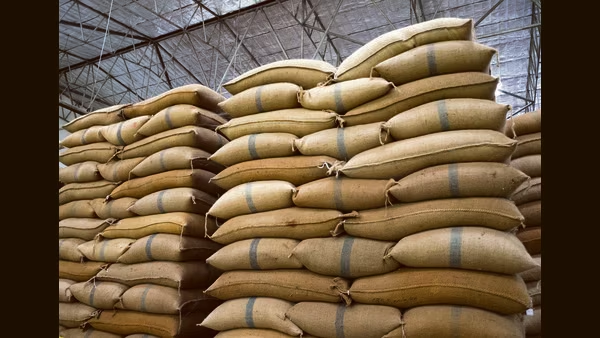 NEW DELHI : India may sign a memorandum of understanding (MoU) with its key diplomatic partner Indonesia to sell up to 1 million tonnes (mt) of white rice annually, two government officials said.
India's 20 July ban on non-basmati white rice exports comes even as Indonesia plans to safeguard food security against disruptions caused by the El Nino weather pattern and difficulties with supplies from Vietnam, the current major supplier.
Although Indonesia is self-sufficient in rice production, it procures rice through MoUs when there is uncertainty in meeting its domestic demand. Currently, Indonesia has MoUs for the supply of white rice with Myanmar, Pakistan, Thailand, Cambodia and Vietnam.
"Indonesia is now facing difficulties as Vietnam, the current major supplier to the nation, aims to cut its rice exports significantly amid a drought forecast due to El Nino effects. To ensure meeting domestic demand, Indonesia is looking at India as an alternative supplier, and accordingly, the country has proposed an MoU for procuring up to 1 mt of white rice annually from India which is subject to availability." one of the officials said.
Although white rice export from India is currently under the prohibited category, exports permission can be granted by the government to meet the food security needs of other countries at the request of their governments. India earlier approved exports of limited quantities of rice to Bhutan, Mauritius, UAE, and Singapore. The UN's World Food Programme also requested India to supply 200,000 tonnes after the ban.
"The proposed MoU doesn't impose any kind of binding commitment on India to supply rice if domestic production is not favourable. The purchase is subject to production in both countries. Also, the proposed MoU clearly lays down that it does not create any obligation on either party under international law. It also includes termination of the MoU at any time by either party with a 6-month notice period," the official explained.
According to the commerce ministry, Indian exports of white rice to Indonesia in 2022-23 (April-March) was worth $1.05 million and $6.51 million till June in the current financial year. India's share in Indonesia's white rice import was 9.61% in 2020, 17.51% in 2021, and 7.06% in 2022.
Therefore, "the MoU may push India's rice export to Indonesia when export conditions are favourable. It will also help increase India's exports to Indonesia, diversify the trade basket and reduce the wide trade deficit," the other official said.
"Further, the MoU will work in favour of India to get a foothold in the Indonesian market and emerge as an alternate supplier to Indonesia in place of Vietnam, Thailand and Pakistan, leading exporters after India. This will also help India to enhance its reliability among other Asean (Association of Southeast Asian Nations) rice buyers such as the Philippines and Malaysia," the official said.
Indonesia is India's largest trading partner in the Asean region, with trade standing at $38.84 billion and accounting for a little over 29% in 2022-23 of India's trade with Asean. With large palm oil imports from Indonesia, the trade deficit in the last financial year was $18.8 billion, according to commerce ministry data. "The matter is still in an early stage, and will be taken to the authorities concerned before seeking approval from the cabinet committee," the first official said.
Queries sent to the spokespeople of the Indonesian embassy in New Delhi, commerce and food & public distribution ministries on Friday remained unanswered at press time.
https://www.livemint.com/news/india/india-may-sell-1-mt-of-rice-to-help-key-partner-indonesia-11697388112050.html
Published Date: October 15, 2023
More News