India maintains basmati rice floor price as grain-export curbs continue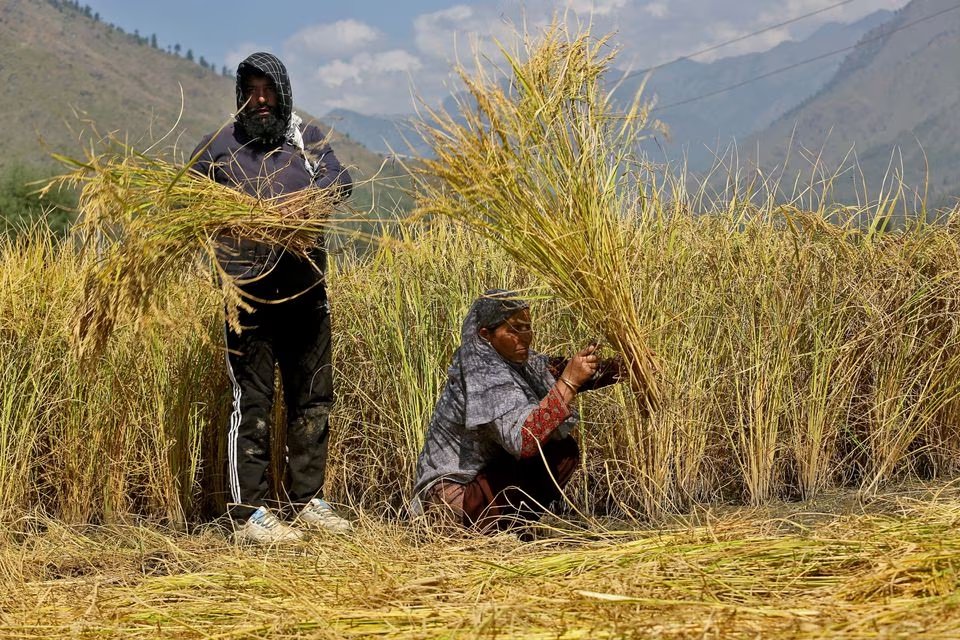 Farmers harvest rice paddies in a field in Tral town in south Kashmir's Pulwama district, India October 1, 2023.
NEW DELHI, Oct 14 (Reuters) – India said on Saturday it will maintain the floor price for basmati rice exports until further notice, according to a government order, as the world's biggest exporter continues to curb overseas shipments of the grain.
India imposed a $1,200 per ton minimum export price (MEP) on basmati rice shipments in August to calm local prices ahead of key state elections.
A government order on Saturday said it would maintain the MEP, initially in place until Sunday, until further notice.
The South Asian country in July banned exports of non-basmati white rice and on Friday imposed a 20% duty on exports of parboiled rice.
The MEP aims to help authorities ensure that non-basmati rice is not exported as basmati rice.
https://www.reuters.com/world/india/india-maintains-basmati-rice-floor-price-grain-export-curbs-continue-2023-10-14/
Published Date: October 14, 2023
More News