India cuts floor price for basmati rice exports to revive shipments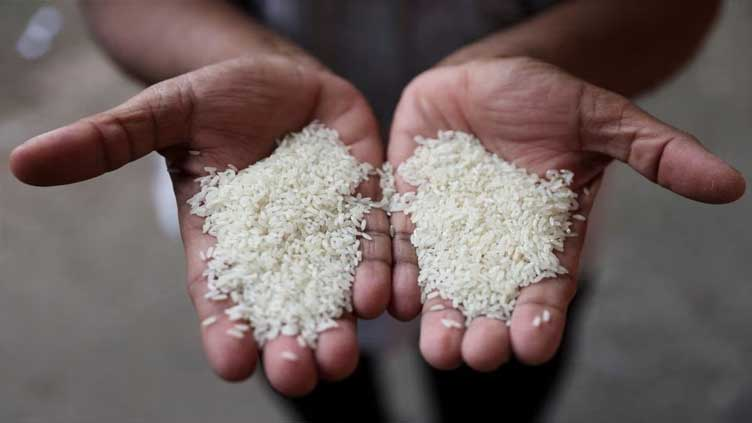 India cuts floor price for basmati rice exports to revive shipments
NEW DELHI (Reuters) – India has cut the floor price for basmati rice exports to $950 per metric ton from $1,200, a government source told Reuters on Thursday after farmers and exporters complained it was damaging the trade by stalling shipments.
India had imposed a $1,200 per ton minimum export price (MEP) on basmati rice shipments in August to keep a lid on local prices ahead of key state elections.
The MEP was expected to be cut with the arrival of the new season harvests, but the government said on Oct. 14 it would maintain it until further notice, angering farmers and exporters who said the new season's rice crops had led to a drop in domestic prices.
Authorities later said they were actively reviewing the MEP.
"The reduction will reinstate competitiveness of Indian basmati rice shipments at the global markets. Exporters are now working towards regaining the lost ground," said Atul Garg, managing director at GRM Overseas (GRMO.NS), a leading exporter.
India and Pakistan are the leading exporters of basmati rice. New Delhi exports more than 4 million metric tons of basmati – the premium long-grain variety famed for its aroma – to countries such as Iran, Iraq, Yemen, Saudi Arabia, the United Arab Emirates, and the United States.
India is set to produce more basmati rice this year than the previous year as farmers have expanded their cultivation areas following record returns last year, said a dealer with a global trade house.
However, farmers were struggling to sell paddy because millers and traders stopped coming to key wholesale markets to make purchases, he said.
"Now they will start buying paddy, which will help stabilize paddy prices that have corrected nearly 20% in the last two months," he added.
India, the world's biggest rice exporter, has also curbed exports of non-basmati rice varieties.
https://dunyanews.tv/en/Business/765864-India-cuts-floor-price-for-basmati-rice-exports-to-revive-shipments
Published Date: October 26, 2023
More News