India could consider broken rice shipments through diplomatic deals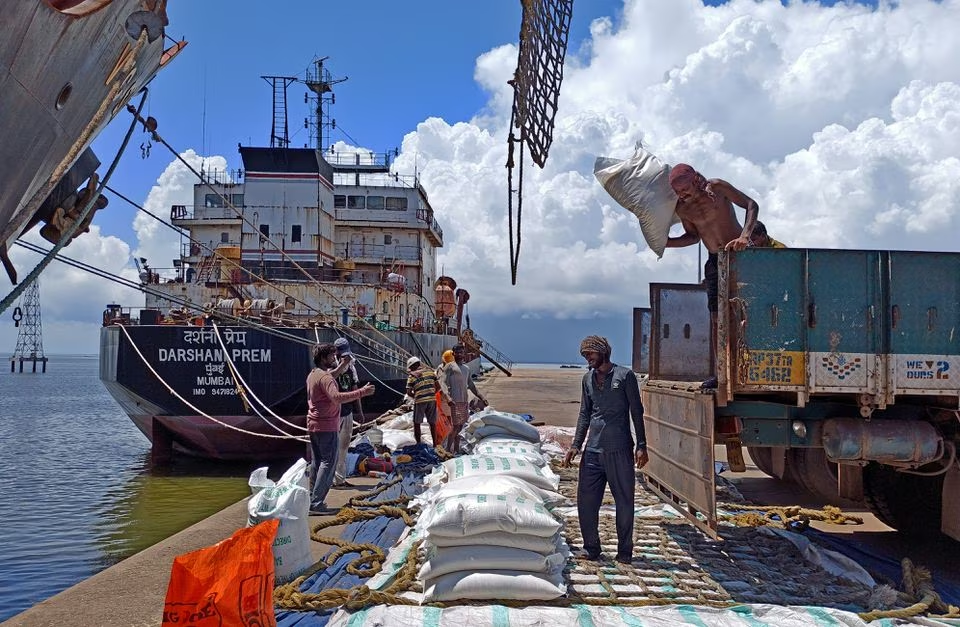 Labourers unload rice bags from a supply truck at India's main rice port at Kakinada Anchorage in the southern state of Andhra Pradesh, India, September 2, 2021. Picture taken September 2, 2021. REUTERS/Rajendra Jadhav
NEW DELHI, May 24 (Reuters) – India could consider supplying broken rice to other countries only through diplomatic channels, the Directorate General of Foreign Trade, an arm of the trade ministry, said in an order on Wednesday.
India banned overseas shipments of broken rice and imposed a 20% duty on exports of various other grades in September 2022 amid concern over production because of below-average monsoon rainfall in key growing states.
China was the biggest buyer of India's broken rice, with purchases of 1.1 million tonnes in 2021. Beijing used to import that variety mainly for feed purposes.
Though India might consider requests for supplies of broken rice to some countries case by case, New Delhi does not plan to lift the ban on broken rice exports, a government source said.
A 90% likelihood of an El Nino weather pattern developing during this year's June-September monsoon season has raised the possibility of less than normal rain in 2023.
https://www.reuters.com/world/india/india-could-consider-broken-rice-shipments-through-diplomatic-deals-2023-05-24/
Published Date: May 25, 2023
More News