In Sibu, Facebook account holder apologises for posting 'plastic rice' video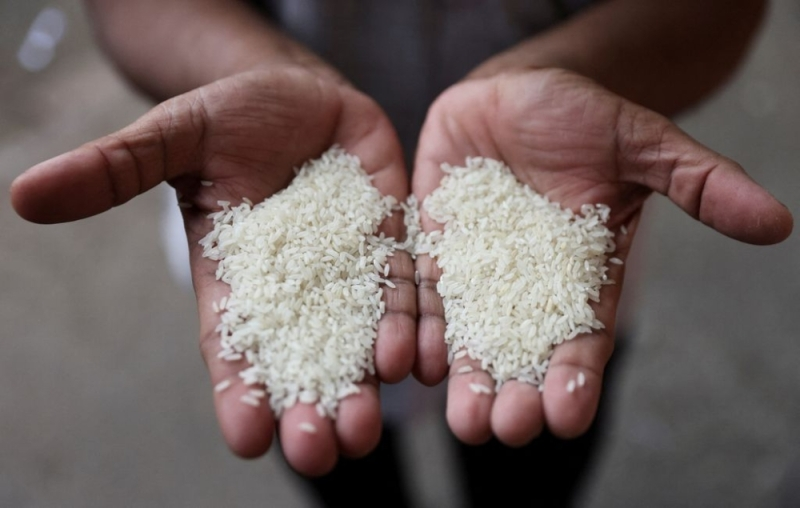 In a letter of apology to the Sibu Ricewholesar Association and its chairman Datuk Wong Kie Sing, account holder Philip Mejin admitted the posting had affected sales of the said brand of rice, and had caused panic among the community regarding the country's food security. — Reuters pic
SIBU, Oct 30 — A Facebook account holder who posted a video alleging that "plastic" rice was being sold here issued an apology today, saying the video was fake.
In a letter of apology to the Sibu Ricewholesar Association and its chairman Datuk Wong Kie Sing, account holder Philip Mejin admitted the posting had affected sales of the said brand of rice, and had caused panic among the community regarding the country's food security.
"After investigation, I have found that the allegation (made by a woman in the video) is untrue and that it is fake news," he said in a statement.
Philip admitted that through the test report of the Chemistry Department Kuching, the said brand as mentioned in the viral video is of high quality, and that consumers should have no qualms buying it.
"As such, I would like to extend my sincere apology to the public, Sibu Rice Wholesalers Association and its chairman Datuk Wong Kie Sing for the posting which I have found to be fake, and assure all consumers that the said brand of rice is of high quality and consumers should feel free to purchase it without any doubtefulness and use it for their daily consumption.
"I would also like to advise all Facebook account holders to be careful in their postings to avoid sharing fake news," he said.
On October 11, Wong lodged a police report against a viral 55-second video claiming fake rice was being sold.
In the video recording, a woman was seen throwing a lump of rice onto the floor while expressing dissatisfaction and alleging the rice was fake.
Meanwhile, Wong said the police here are still tracing other Facebook account holders who had posted the same video. — Borneo Post
https://www.malaymail.com/news/malaysia/2023/10/30/in-sibu-facebook-account-holder-apologises-for-posting-plastic-rice-video/99266
Published Date: October 30, 2023
More News