Govt to study proposal to raise local white rice ceiling price — Mohamad Sabu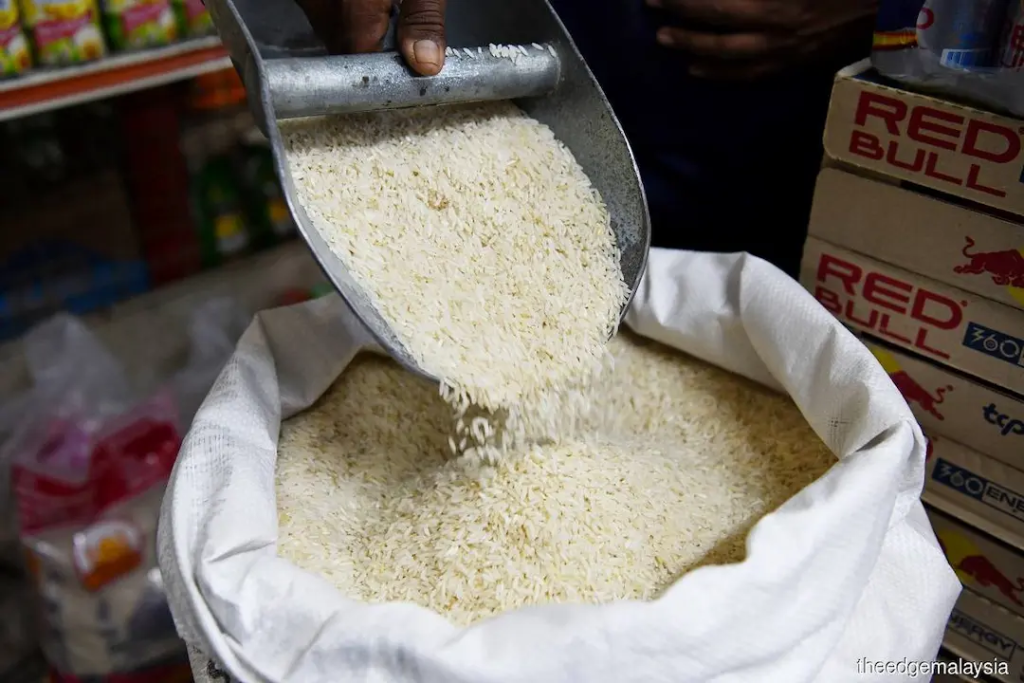 (The Edge filepix by Suhaimi Yusuf)
IPOH (Nov 12): The government will study the proposal to raise the ceiling price of local white rice, said Agriculture and Food Security Minister Datuk Seri Mohamad Sabu.
He said that the study on the proposal, made by the Paddy and Rice Regulatory Division, will involve scrutiny of all aspects to ensure that all parties benefit from the decision.
"The Ministry of Finance (MOF), the Ministry of Economy, the Ministry of Domestic Trade and Cost of Living (KPDN) and the Ministry of Agriculture and Food Security (MAFS) will examine the requirements and how to implement it.
"This study also needs to be carried out due to suggestions from several parties, because the price set has never changed since 2008," he said when met at the Rahmah Sales booths, in conjunction with the National Farmers, Breeders and Fishermen's Day (HPPNK) 2023, at Dataran Bulatan Sultan Azlan Shah on Sunday.
Paddy and Rice Regulatory Division director-general Datuk Azman Mahmood, on Saturday (Nov 11) stressed that the ceiling price of local white rice should be increased to RM3.20 per kilogramme (kg), compared with the current RM2.60 per kg, to protect the future of all parties involved in the food production chain, especially paddy farmers.
He also explained that the increase in the ceiling price of local white rice is important to prevent the occurrence of local rice dumping, as manufacturers are no longer interested in continuing to purchase rice due to low prices.
Commenting on HPPNK 2023, Mohamad Sabu said he is confident that more than 500,000 visitors would attend the three-day event, starting Nov 10.
"I am confident that the target will be achieved, based on the fact that up to noon (today), the total attendance was 488,662 visitors, involving 452,647 physical (attendances) and 36,015 online (ones)," he said.
He said that the presence of visitors across various groups proves that the event is very beneficial to the people, not only to get basic necessities but also to learn more about agriculture.
"The presence of these visitors demonstrates their support for the government's commitment to appreciating the services and contributions of farmers, breeders and fishermen — the national heroes who always strive to ensure sufficient supply of the country's food," he said.
https://theedgemalaysia.com/node/689775
Published Date: November 12, 2023
More News