Govt may reduce OMSS rice price to lure buyers
Traders say price offered under e-auction higher than market rates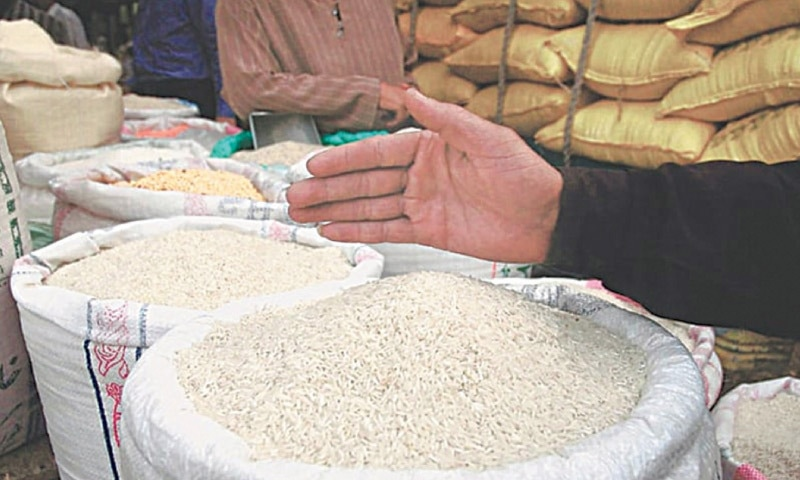 The government may reduce the prices of rice offered under the open market sale scheme (OMSS) by the Food Corporation of India (FCI) being sold through e-auction to bulk buyers due to lukewarm response.
Official sources told FE that 'whenever there are some requirements for tweaking the policy for reducing prices for OMSS rice, we will consider it,".
In the first two weekly e-auction for rice held in the last fortnight, FCI could sell only 460 tonne of rice against around 0.4 million tonne (MT) offered under the OMSS. The next e-auction is slated for Wednesday.
Many rice traders FE spoke to said the benchmark price of Rs 31/kg for e-auction fixed by FCI is higher than similar variety of grain available in the market.
"At the same cost, white raw rice is currently being available at the Mundra port, Gujarat for exports besides the FCI's rice has about 25% broken grain which makes it unattractive for the traders," a rice trader based in Karnal, Haryana, said.
Average bid price for rice under OMSS last week was Rs 3,110.07/quintal against the reserve price of Rs 3,110.07/quintal.
The official said current grain stocks are above the buffer and sufficient to carry out open market sales.
FCI currently has 25.23 MT of rice,which excludes 14.7 MT of rice yet to be receivable from millers. The rice stock is against the buffer of 13.54 MT for July 1.
The corporation needs 36 MT of rice annually for allocation under NFSA. The new procurement season (2023-24) for paddy begins on October 1.
A food ministry official said that the FCI would continue to sell foodgrains from its surplus stocks till inflationary trend in cereals prices are curbed. The retail inflation in cereal and products category was reported at 12.71% in June, a declined from 16.12% in January.
In the last many years, the rice sold through e-auction have not received encouraging responses while the grain sold states on specific demand without e-auction have received responses from the states.
Due to implementation of Pradhan Mantri Garib Kalyan Anna Yojana, where additional 5 kg of rice for each of the 800 million beneficiaries under the National Food Security Act were distributed during April, 2020 and December 31, 2022, the corporation did not conduct OMSS for rice.
The government last month decided against participation of states in e-auction of wheat and rice which according to food ministry officials to ensure that more traders, processors and retailers participate in the sale.
However the new Karnataka government said that the move was to stall the state's government Anna Bhagya Yojana where 5 kg rice was proposed to be provided to BPL families. FCI earlier had agreed to supply rice at Rs 34/kg.
Jharkhand has also criticised the government's decision against providing additional quantities of rice and wheat to states from the central pool which has forced the state government to buy rice from the market at higher price.
Food secretary Sanjeev Chopra last week had stated that 15 states and union territories including Tamil Nadu and Odisha were of the view that the central pool surplus food stock should be used in 'larger interest of 1400 million population' and 'not for a particular section and particular class of people'.
https://www.financialexpress.com/economy/govt-may-reduce-omss-rice-price-to-lure-buyers/3175124/
Published Date: July 18, 2023
More News