Global rice prices set to rally further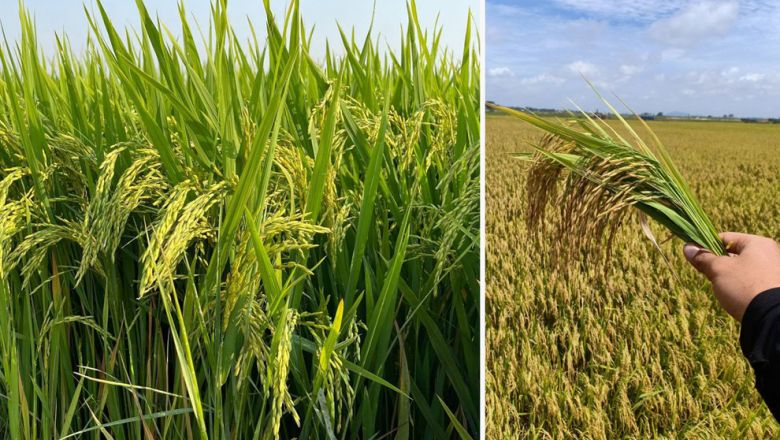 MUMBAI: Global rice prices, now at their highest in 11 years, are set to rally further after India moved to boost payments to farmers, just as El Nino threatens yields in key producers and alternative staples get costlier for poor Asians and Africans.
India accounts for more than 40% of world rice exports, which were 56 million tonnes in 2022, but low inventories mean any cut in shipments will fuel food prices driven up by Russia's invasion of Ukraine last year and erratic weather. "India was the cheapest supplier of rice," B.V. Krishna Rao, president of the Rice Exporters Association (REA), told Reuters. "As Indian prices moved up because of the new minimum support price, other suppliers also started raising prices."
Rice is a staple for more than 3 billion people and nearly 90% of the water-intensive crop is produced in Asia, where the El Nino weather pattern usually brings lower rainfall.
Yet even before the weather phenomenon can disrupt production, the global rice price index of the Food and Agriculture Organization hovers above an 11-year high.
That comes despite a forecast by the US Department of Agriculture (USDA) for near-record output in all top six global producers — Bangladesh, China, India, Indonesia, Thailand and Vietnam.
"The impact of El Nino is not restricted to any single country; it affects rice output in almost all producing countries," said Nitin Gupta, vice president of Olam India's rice business. The price of Indian rice exports has jumped 9% to a five-year high, following a hike of 7% last month in the price the government pays farmers for new-season common rice.
Export prices in Thailand and Vietnam have risen to more than two-year highs since that incentive, aimed at luring the votes of farmers in key Indian state elections this year and a general election next year. In recent months, the prices of sugar, meat and eggs have jumped to multi-year highs worldwide, after producers cut exports to rein in domestic costs.
Despite the forecast for a strong Asian crop, some global trading houses expect El Nino to crimp the output of all key rice producers. "Rice prices have already been rising due to limited supplies," added Olam's Gupta. "If production decreases, there will be a rally in prices."
Global inventories of rice are set to drop to a six-year low of 170.2 million tonnes by the end of 2023/24, as stocks fall in top producers China and India, the USDA says, after the rising demand of recent years.
Prices could rise a fifth or more if yields drop sharply, as El Nino means the second rice crop in almost all Asian nations will be lower than normal, said a New Delhi-based grains dealer with a global trading house. No. 2 exporter Thailand has urged farmers to plant only one rice crop after May rainfall was 26% below normal.
In India, which plants its second crop in November, planting of summer-sown rice was down 26% from a year ago by Friday, as the monsoon brought 8% less rain than normal, government data show. Weather in China, the top producer of the grain, has not been conducive for the early season crop but high stockpiles will balance supply and demand, said Rosa Wang, an analyst with Shanghai JC Intelligence.
Food inflation is always a concern for India's ruling party, which banned wheat exports last year and curbed those of rice and sugar to bring down prices.
As elections near, the slow start of planting amid rising domestic prices is a concern for Prime Minister Narendra Modi's Bharatiya Janata Party (BJP), raising the prospect that it could further curb exports.
"The Modi government is grappling with the task of containing the price rise in wheat, which is why it would not hesitate to impose restrictions," said the dealer based in New Delhi, the Indian capital.
https://www.brecorder.com/news/40251414/global-rice-prices-set-to-rally-further
Published Date: July 7, 2023
More News