Global rice markets in turmoil as India bans export of non-basmati
India's decision to ban the export of non-basmati white rice has pushed up global prices, prompting multilateral lending agencies, such as the International Monetary Fund (IMF), to call for a reconsideration of the move.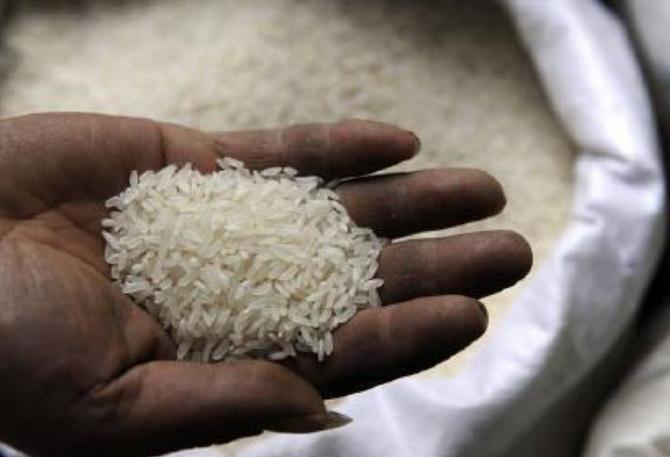 Though nothing has been spelled out yet officially, sources said, the government might consider requests for government-to-government sale of non-basmati white rice, especially to West African nations where India is a major supplier.
Also, traders and exporters of specialty regional rice varieties like sona masuri or gobindo bhog feel that they have been short-changed.
Their varieties are sometimes priced at par with basmati rice or even higher in international markets.
Also, these specialty rice varieties have a niche market in the US, the UK, and Gulf countries, though their share in the overall non-basmati rice exports of around 17.78 million tonnes (mt) in FY23 and 17.28 mt in FY22 was marginal, traders and experts said.
Social media has been abuzz for the past few days with viral videos of people stocking rice bags in the US and the UK, and stores restricting supplies of Indian rice.
Media reports stated that customers in Gulf nations are looking to source non-basmati rice varieties from India's competitors, such as Vietnam, Pakistan, and Thailand, following the ban.
"Basmati rice is one of the specialty rice varieties.
"Basmati rice branding reached its current position due to uninterrupted supply in the export market and efforts of private trade.
"The stability in the basmati rice export policy allowed exporters to set up rice mills and convert trade into an industry.
"The classification of rice as basmati and non-basmati rice is the root cause of the problem concerning specialty rice.
"This classification leads to adding specialty rice in the non-basmati rice category.
"GI products are symbols of our culture and eventually identity.
"Therefore, GI products need insulation from general market intervention policies," said S Chandrasekaran, leading trade policy analyst and author of Basmati Rice: The Natural History Geographical Indications.
He said gobindo bhog is priced around $1,225 per tonne in international markets, while Wayanad jeerakasaala rice is priced even higher, around $1900 per tonne.
But the export of both specialty rice varieties has been impacted due to the ban as they fall within the category of non-basmati.
Basmati rice, on the other hand, fetches around $1,000-1,050 per tonne in international markets.
Atul Garg, managing director of GRM Overseas, one of the leading basmati rice exporters from the country, has a different perspective on this matter.
Garg said the impact of the ban would be less than expected as raw non-basmati white rice, the export of which has been banned, would be partly converted into parboiled rice and exported in global markets.
Parboiled rice along with basmati rice have been kept out of the purview of the ban.
He said that in African countries, demand would shift towards parboiled rice because rice for consumers in Africa remains a basic necessity and not a luxurious food item.
On the flip side for basmati rice players, according to Garg, the ban would encourage consumers of specialty rice, such as Ponni, Sona Masuri, and Gobindo Bhog to shift towards basmati.
But, for Rajiv Kumar, executive director of the Rice Exporters Association (the premier body for Indian non-basmati rice exporters), the loss of business and goodwill built over the years has taken a hit because of the ban.
"Domestic rice prices have started coming down by almost Rs 4,000 per tonne in some places after the ban; global prices, on the other hand, have risen by over 10 per cent. India is among the biggest suppliers of rice to the world and has a 40 per cent market share, which has been built over several years," Kumar said.
He said Indian rice is being consumed in over 165 countries across the world.
https://www.rediff.com/business/report/global-rice-markets-in-turmoil-as-india-bans-export-of-non-basmati/20230803.htm
Published Date: August 3, 2023
More News