'Enough supply of local white rice'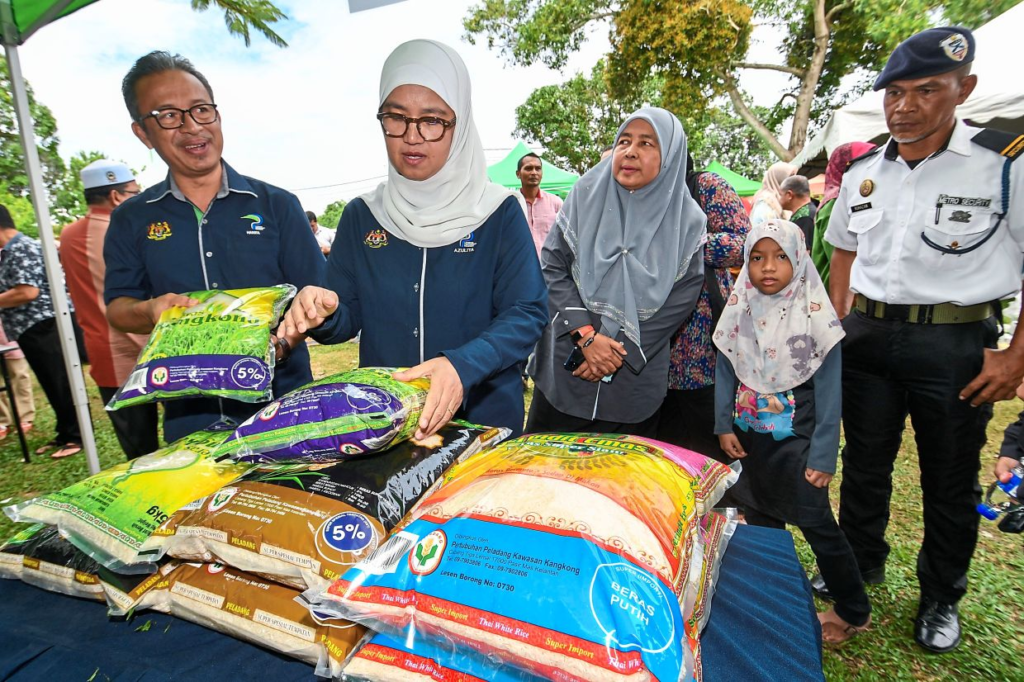 Limit on purchase: Azulita (second left) checking on the local rice for sale at the Madani Agro Sale in Panji, Kelantan. — Bernama
KOTA BARU: The local white rice supply is sufficient to meet demand, says the Farmers' Organisation Authority (LPP).
Its director-general Datuk Azulita Salim said despite various challenges such as the unpredictable weather, which had affected rice growth resulting in its limited supply, this should not be a cause of concern.
"Rice has been distributed to the affected locations.
"We do limit the purchase to two bags of 20kg for each customer at a controlled price of RM26 for a 10kg pack," she said after the launch of the Madani Agro Sale for Kota Baru district at Sultan Ismail Petra Perak Silver Jubilee Complex, Panji here yesterday, Bernama reported.
"As soon as the ministry gave the instruction, we immediately contacted the manufacturers to direct supplies to the affected areas," she added.
Azulita said local white rice was supplied to 40 LPP premises comprising 23 farmers' outlets, eight agro bazaars and nine farmers' shops.
It was reported that 700 tonnes of local white rice would be distributed throughout the peninsula through a special programme for direct distribution and sale to end users.
This is through LPP premises and the Federal Agricultural Marketing Authority (Fama) in the north, central, south and east zones.
The total distribution under LPP until end of this year is 300 tonnes while Fama's total distribution is 400 tonnes.
https://www.thestar.com.my/news/nation/2023/09/24/enough-supply-of-local-white-rice
Published Date: September 24, 2023
More News