Economic managers back rice price ceiling: Diokno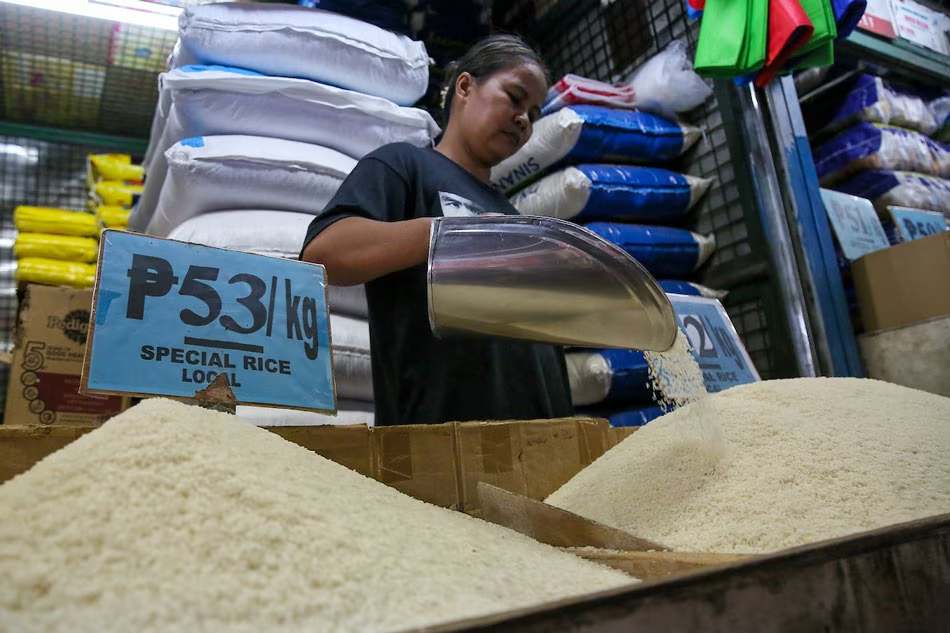 Vendors tend to their stalls selling rice at the Kamuning Market in Quezon City on August 9, 2023. Jonathan Cellona, ABS-CBN News
MANILA — Philippine economic managers back President Ferdinand Marcos Jr.'s order imposing a price cap on regular and well-milled rice, Finance Secretary Benjamin Diokno said Monday.
Marcos issued Executive Order No. 39 to set the price ceiling for regular milled rice at P41 per kilo and well-milled rice at P45 per kilo to rein in the soaring cost of the staple grain.
"We agree with the President that implementing a price cap on rice is the most prudent course of action at the moment to achieve two critical objectives: stabilizing rice prices and extending immediate support to our fellow countrymen," he said in a statement.
Diokno said the economic team views EO 39 as an essential stop-gap measure to curb price hikes while emphasizing that other measures must be taken to stabilize rice prices in the long-term.
The DOF, along with the National Economic and Development Authority, has also proposed the following measures to ensure that rice supply remains sufficient at reduced prices:
-Reduce rice import tariff rates temporarily to zero percent or a maximum of 10 percent to arrest the surge in prices
-Encourage the timely importation of rice by the private sector
-Fully implement the Super Green Lane that authorizes the use of -Electronic Data Interchange that will allow for the advance processing and clearance of the shipments of the country's topmost qualified importers
-Work with tollway concessionaires/operators for the temporary exemption of trucks that cater to agricultural goods from the increase in toll fees
-The government has also begun distributing subsidies to small rice retailers affected by price controls.
The government also aims to curb non-competitive behavior in the rice industry by going after hoarders, smugglers and those involved in economic sabotage, Diokno said.
"We understand and fully support the decision of the President because there really are market players who have been misbehaving," said Budget Secretary Amenah Pangandaman in a separate statement.
"Unfortunately, there really are hoarders and speculators. We needed to act fast to effectively address this problem with a tit-for-tat strategy against unscrupulous traders, at least in the near term," she stressed.
The government has also started distributing cash assistance to small-scale rice retailers to curb the impact of the rice price cap.
Diokno earlier revealed he was surprised by the price ceiling EO, along with NEDA Secretary Arsenio Balisacan.
The two were meeting Japanese ministers when news of the price ceiling came out.
https://news.abs-cbn.com/business/09/11/23/economic-managers-back-rice-price-ceiling-diokno
Published Date: September 11, 2023
More News