Department of Agriculture: Rice supply stable until Q1 of 2024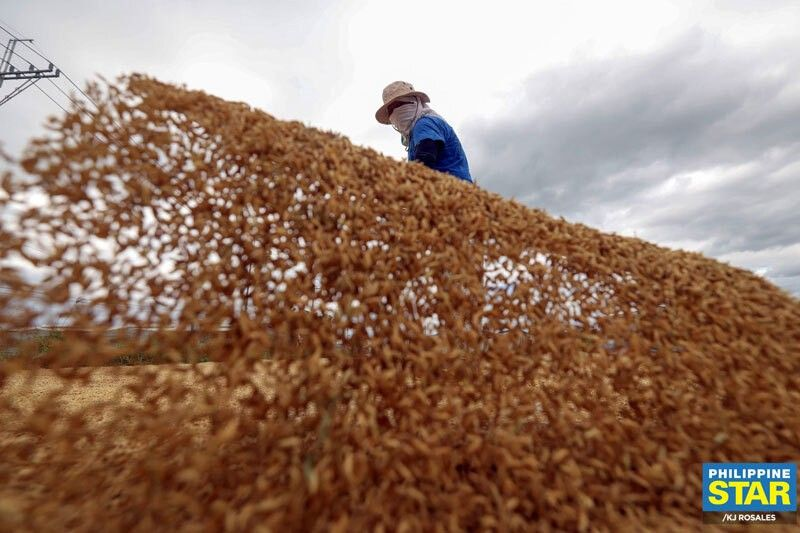 A farmer dries rice grains at a road in Baliuag, Bulacan on October 9,2023.
MANILA, Philippines — The country's rice supply will be stable over the holidays and until the first quarter of 2024 following the ongoing harvest season and previous imports, according to Department of Agriculture (DA) spokesman Arnel de Mesa.
He noted that prices have gone down to around P41 to P45 per kilo for well-milled rice and down to P38 to P39 per kilo for regular milled rice in some provinces.
De Mesa said the current farmgate prices set by the National Food Authority (NFA), which range between P22.50 per kilo for dry palay and around P18 for wet palay, are advantageous to farmers.
"Farmers are happy that their rice is purchased at a higher (price)," he said in Filipino in an interview over radio dzBB.
As for the buffer stock, De Mesa said the country has 94 days in its national stock inventory following the strong harvest season this month and the almost 2.8 million metric tons of rice imported in the first half of the year.
"We need to maintain our buffer stock. The NFA is purchasing locally. They are not allowed to import. They should maintain at least 300,000 to 350,000 MT of stock as per rice tariffication," De Mesa said.
He reiterated that there is no need to reimpose the rice price ceiling.
https://www.philstar.com/headlines/2023/10/23/2305859/department-agriculture-rice-supply-stable-until-q1-2024
Published Date: October 22, 2023
More News