DA-Davao: Ample rice stock amid rice price increase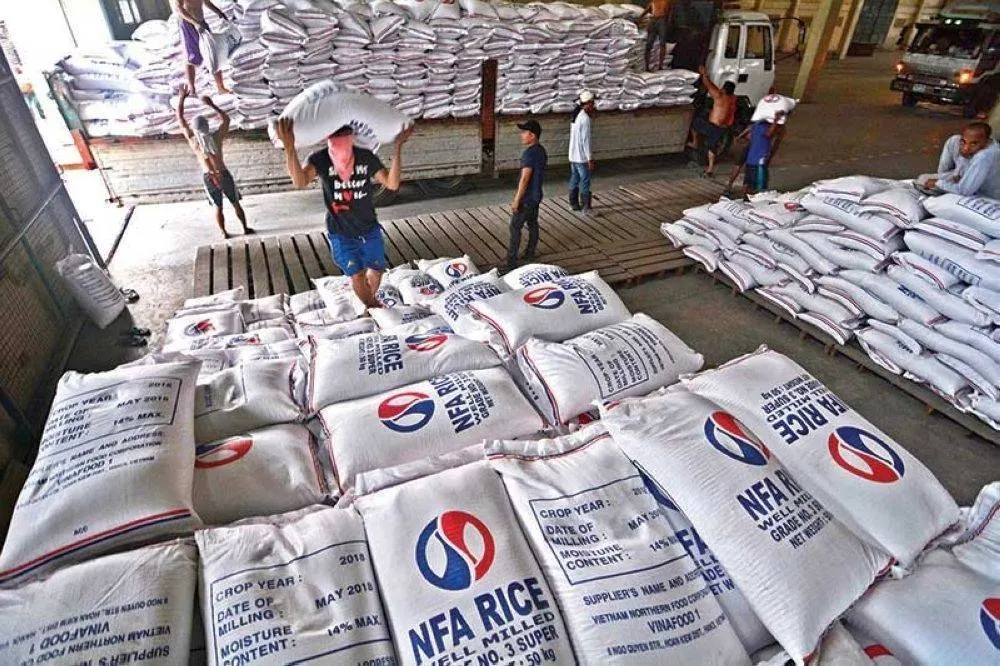 A DEPARTMENT of Agriculture-Davao Region (DA-Davao) official has assured the ample rice buffer stock available to supplement the region's self-sufficiency in rice supply.
"For the two months, at least naa ta'y 1.9 million metric tons… for the entire country na (Over the next two months, we have a substantial 1.9 million metric tons of rice as buffer stock for the entire country)," Agnes Cecilia Roble, DA-Davao senior agriculturist, said during the Kapihan sa PIA at NCCC VP Mall, August 25.
Roble reaffirmed that the country possesses an adequate rice supply through buffer stocks. These stocks are intended for utilization during emergencies like droughts and floods and not merely to compensate for a shortage in rice supply.
She also assured the public that the upcoming harvest season, commencing in September, will positively impact rice prices. 
Rice prices had previously surged to as high as P70 per kilogram.
"Duna'y mga speculative statements… pero atong tan-awon diri na dunay enough supply in two months of buffer stocking at least naa ta'y two months nga pondo (Although there are speculative remarks, it's important to recognize that we have a secure supply with a two-month buffer stock. We've allocated sufficient resources for this period)," Roble said.
The official addressed speculations concerning the "alleged hoarding" of rice supply to manipulate market prices.
House Speaker Ferdinand Martin Romualdez visited storage facilities in Bocaue and Balagtas, Bulacan, where they uncovered smuggled rice valued at P505 million.
In response, DA-Davao stated that they've been consistently monitoring these instances of smuggled rice and preventing them from impacting rice reserves in the region.
According to the Philippine Statistics Authority (PSA), the Davao Region achieved 54 percent self-sufficiency in rice over the past two years, primarily centered in rice plantations within Davao del Sur and Davao del Norte.
Roble said importing rice is needed to stabilize the supply to fill in the insufficiency.
PSA's records indicate that the Davao Region produced approximately 490,125 metric tons of rice in 2022, slightly increasing from the 484,000 metric tons in 2020.
Rice sufficiency pertains to the region's ability to cultivate enough local rice crops for public consumption. ICE
https://www.sunstar.com.ph/article/1970926/davao/local-news/da-davao-ample-rice-stock-amid-rice-price-increase
Published Date: August 26, 2023
More News