DA assures public of ample, affordable rice in market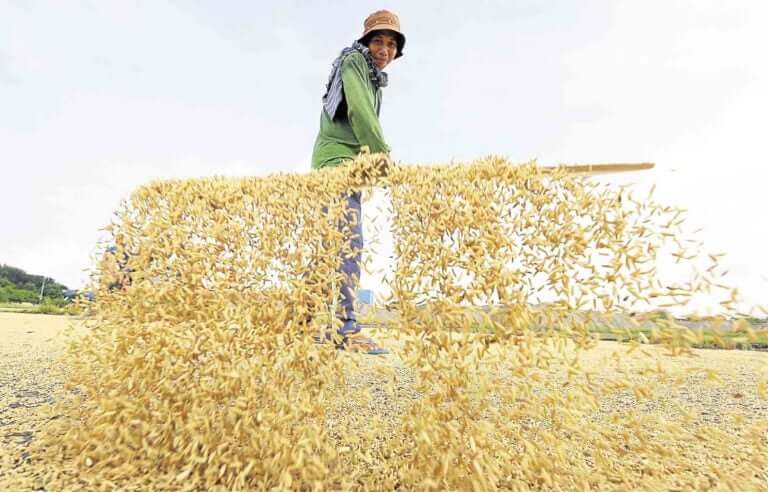 MANILA, Philippines — The Department of Agriculture (DA) has assured the public of substantial and affordable rice supply in the market.
"We have harvested about 90 percent of palay across the nation, bought at P22.00 per kilogram," DA Assistant Secretary and spokesperson Arnel de Mesa said in a statement Tuesday.
He added that "the volume is currently sold at an average of P23-25/kilo farm gate price."
The DA also said that a kilo of regular well-milled rice has an average retail price of P42.80, while the prevailing price for well-milled rice stands at P45 a kilo.
De Mesa stressed that potential price fluctuations are expected adjustments, as only a few areas remain harvestable from the wet season.
The DA official likewise disclosed that they anticipate a total yield of 3.063 million metric tons (MT) of palay for November and December this year.
He noted that the 2023 harvest year has been productive for rice farmers.
"Based on data and information from the Philippine Rice Information System, it is generally a good harvest year for the Filipino rice farmers," he said.
The DA spokesperson added that the annual national rice production outlook is estimated to reach approximately 20 million MT.
https://newsinfo.inquirer.net/1860196/da-assures-public-of-ample-affordable-rice-in-market
Published Date: November 16, 2023
More News