Customs files complaints vs alleged rice smugglers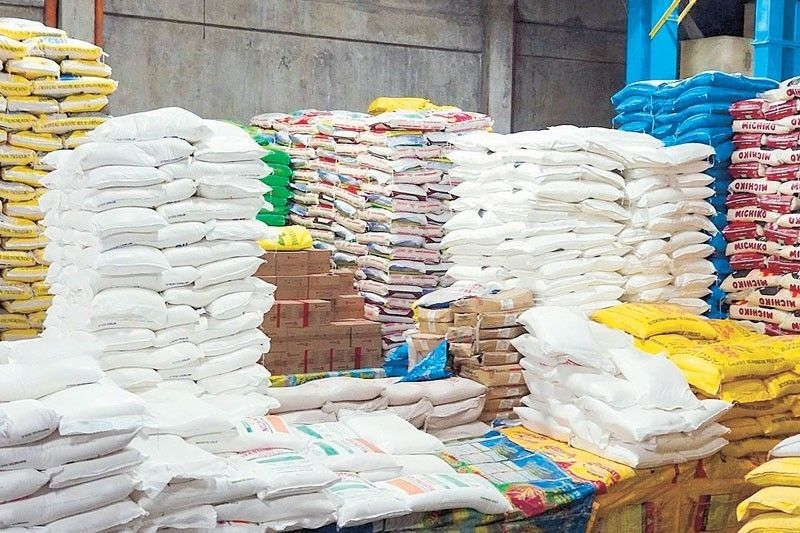 Photo from the Bureau of Customs shows the rice confiscated by the BOC during a raid on a warehouse in Las Piñas on Sept. 14, 2023
MANILA, Philippines — The Bureau of Customs filed four smuggling complaints against alleged rice importers connected to a raided warehouse in Bulacan, the Presidential Communications Office said Sunday.
The BOC filed three charges of economic sabotage against three rice importers, while one was for the violation of the Customs Modernization and Tariff Act under agricultural product smuggling.
In August, the BOC discovered sacks of imported rice and local palay sitting in warehouses in Bulacan province.
A case build-up is also underway for the purpose of filing charges against alleged smugglers in Zamboanga City. The sacks of smuggled rice were donated to the Department of Social Welfare and Development after the importers failed to present necessary documents.
The BOC has discovered over 236,571 sacks of rice in Bulacan and has issued letters of authority to warehouses in Cavite, Las Piñas City, and City of Manila as of September 29.
The government began imposing a cap on rice prices in September to reduce the retail prices of the staple item and penalize hoarding.
Apart from hoarding and smuggling, the Russia-Ukraine conflict, India's ban on the export of non-basmati white rice, and the unpredictability of oil prices have resulted in surging costs of the grain.
https://www.philstar.com/headlines/2023/10/01/2300423/customs-files-complaints-vs-alleged-rice-smugglers
Published Date: October 1, 2023
More News