China steps up cooperation with global research institute to enhance rice variety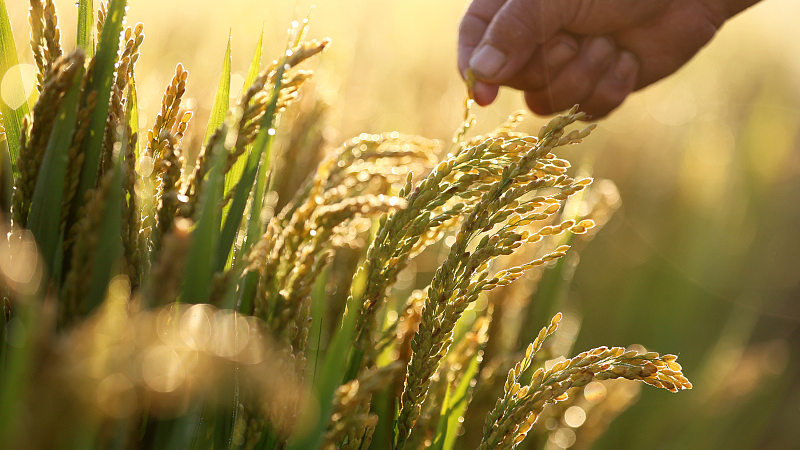 A farmer checks the growth of the rice in Linyi, east China's Shandong Province, September 22, 2023. /CFP
China has stepped up cooperation with the International Rice Research Institute to promote the quality of rice varieties, the Chinese Academy of Agricultural Sciences (CAAS) said Monday.
A total of 49 rice varieties, with each growing over an area of more than 10 million mu (over 666,000 hectares), have been jointly cultivated by China and the institute over the past 25 years, the CAAS said. These rice varieties have been widely planted in South and Southeast Asia.
The CAAS has established several platforms with the International Rice Research Institute aiming for different goals such as improving rice quality, rice breeding and Japonica rice research.
Fruitful results have also been achieved in rice pest control as well as rice planting and production methods as part of this cooperation, according to the CAAS.
In the future, Chinese research organizations, including the CAAS, will launch cooperation initiatives with the global institute in fields like rice variety research and development as well as cultivation of new rice varieties, the CAAS added.
(With input from Xinhua)
https://news.cgtn.com/news/2023-09-25/China-boosts-cooperation-with-global-institute-to-enhance-rice-variety-1nom79DXGBG/index.html
Published Date: September 26, 2023
More News