Centre imposes conditional curbs on Basmati rice export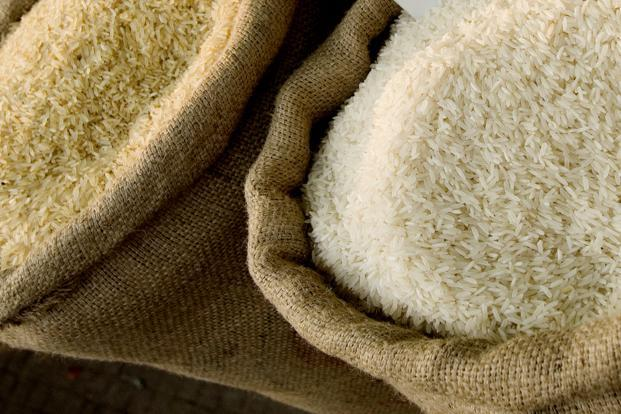 India is the largest producer of basmati rice, a premium, aromatic food grain. (File Photo: Mint)
New Delhi: The Indian government has set a minimum export price (MEP) of $1,200 a tonne on basmati rice shipments, in a move aimed at reining in domestic prices of the kitchen staple ahead of elections in key states.
On Friday, the government had imposed a 20% duty on parboiled rice exports, effective immediately.
As things stand, India has now curbed exports of all non-basmati varieties, which account for about 80% of its total rice shipments. The country accounts for about 40% of global rice trade.
Mint had reported on 22 August that the government was mulling imposing a minimum export price (MEP) on basmati shipments to stop aggressive exports by falsely labelling shipments as those of basmati rice.
"There are credible field reports regarding misclassification and illegal export of non- basmati white rice, and it has been brought to the notice of government that the non-basmati white rice, export of which has been prohibited with effect from 20th July 2023, was being exported under the HS codes of parboiled rice and basmati rice," the commerce ministry said in a letter to the Agricultural and Processed Food Products Export Development Authority (APEDA).
"In view of the apprehension that non-basmati white rice, the export of which has been prohibited, is being exported in the garb of basmati rice, it has been decided that APEDA should introduce additional safeguards for registration of contracts for export of basmati rice."
"Contracts for Basmati exports with the value of $1,200 per MT only and above should be registered for issue of registration-cum-allocation certificate," the letter added.
A committee will be set up by APEDA to enforce the move.
Demand for basmati rice from countries in the Gulf Cooperation Council and European nations has risen 5-7% since the ban on non-basmati white rice exports, pushing up global prices.
As of now, the free-on-board (FOB) price of unadulterated basmati rice is hovering at $1,100-1,300 per tonne depending on varieties, trade sources said.
Asian rice prices surged to a nearly 15-year high earlier this month, driven by rising demand, production disruptions in major growers such as Thailand, and fears of possible adverse effect of El Nino. In July, the FAO rice price index stood at 129.7 points, the highest value since September 2011, and an increase of 19.7% from a year ago.
With Indian rice still cheaper than other varieties, there have been strong demand for the former resulting in record exports in FY22 and FY23.
In the first three months of the current fiscal, India, which accounts for about 80% of basmati rice trade globally, exported the premium variety to 75 countries. In nine of these countries, the price was less than $1,000 per tonne, constituting 4% of the total export quantity, a government official told Mint earlier.
During 1 April to 17 August, India's basmati rice exports rose 9.35% year-on-year to 1.86 million tonne. Last year, basmati shipments comprised 4.56 million tonne of the total 22 million tonne rice India sold overseas, as per data from the commerce ministry.
https://www.livemint.com/news/india/centre-imposes-conditional-curbs-on-basmati-rice-export-11693116550422.html
Published Date: August 27, 2023
More News