Cambodia's milled rice export bags $253 million in January-July period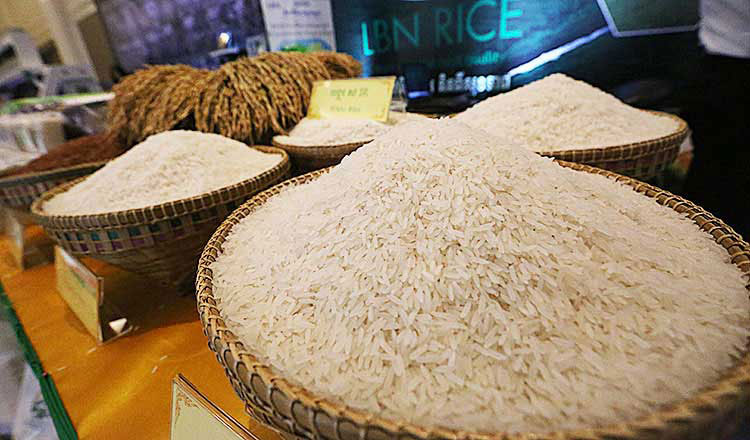 Cambodia's milled rice export increased by 10.6 percent to 509,249 tons in Jan-Oct this year, says the CRF report.  KT/Chor Sokunthea
Cambodia exported a total of 362,708 tonnes of milled rice in the first seven months of this year, earning some $253 million in revenue, a Cambodia Rice Federation's report said on Monday.
Exported milled rice varieties included premium aromatic rice, fragrant rice, long grain white rice, parboiled rice, and organic rice, it pointed out.
Cambodian rice has been shipped to 52 countries and regions around the world during the said period.
China remained the top buyer of Cambodia's milled rice, purchasing 141,950 tonnes or 39 percent of the Kingdom's total milled rice export, followed by European Union countries and ASEAN members with 141,394 tonnes and 30,117 tonnes, respectively, the report said.
The January-July export accounted for 52 percent of the planned export amount of 700,000 tonnes this year.
At the same time, Cambodia also had 49 million tonnes of border-traded paddy rice with neighbouring countries, generating a total revenue of about $663 million.
In 2022, Cambodia exported over 630,000 tonnes of milled rice to 59 countries, earning $414 million, while the revenue from paddy rice export was around $841 million.
The Cambodia Rice Federation has set an ambitious goal to export at least a million tonnes of milled rice by 2025. AKP-Chea Vannak
https://www.khmertimeskh.com/501338818/cambodias-milled-rice-export-bags-253-million-in-january-july-period/
Published Date: August 8, 2023
More News