Cambodia exports milled rice to Indonesia for 1st time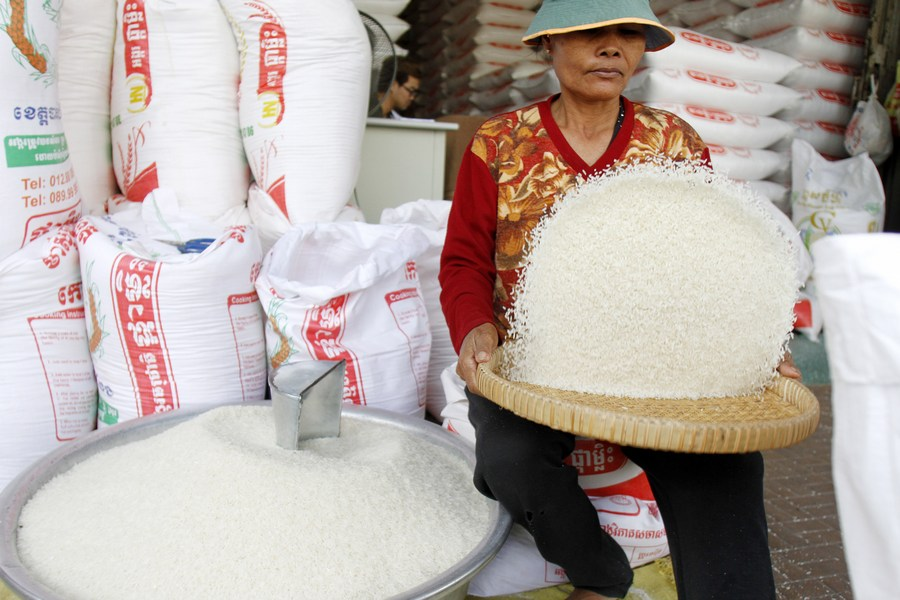 A woman cleans rice in a rice shop in Phnom Penh, Cambodia, Nov. 20, 2014. (Xinhua/Sovannara)

PHNOM PENH, Nov. 3 (Xinhua) — Cambodia has exported milled rice to Indonesia for the first time, as the first shipment of the commodity arrived in Semarang City of Indonesia's Central Java province on Thursday, Cambodian Prime Minister Hun Manet said.
"This is the result of fruitful negotiations to open the (Indonesia's) market for our milled rice," he said in a text released in his official Telegram channel.
He said the export of the commodity to Indonesia will help increase the kingdom's export volume, and contribute to improving the livelihoods of farmers.
Some 3,500 tons of white rice had been exported to Indonesia in the first shipment.
The export came after Indonesia agreed in August to purchase 125,000 tons of milled rice from Cambodia.
Cambodia had exported a total of 456,581 tons of milled rice to 57 countries and regions in the first nine months of 2023, earning 327.4 million U.S. dollars in revenue, according to the Cambodia Rice Federation.
China and Europe are the major markets for the Southeast Asian country's milled rice.
https://english.news.cn/20231103/0bb20864018d45f6ad9855ca039aa3ee/c.html
Published Date: November 3, 2023
More News