Bulog secures 1.6 mln tons of rice for government reserves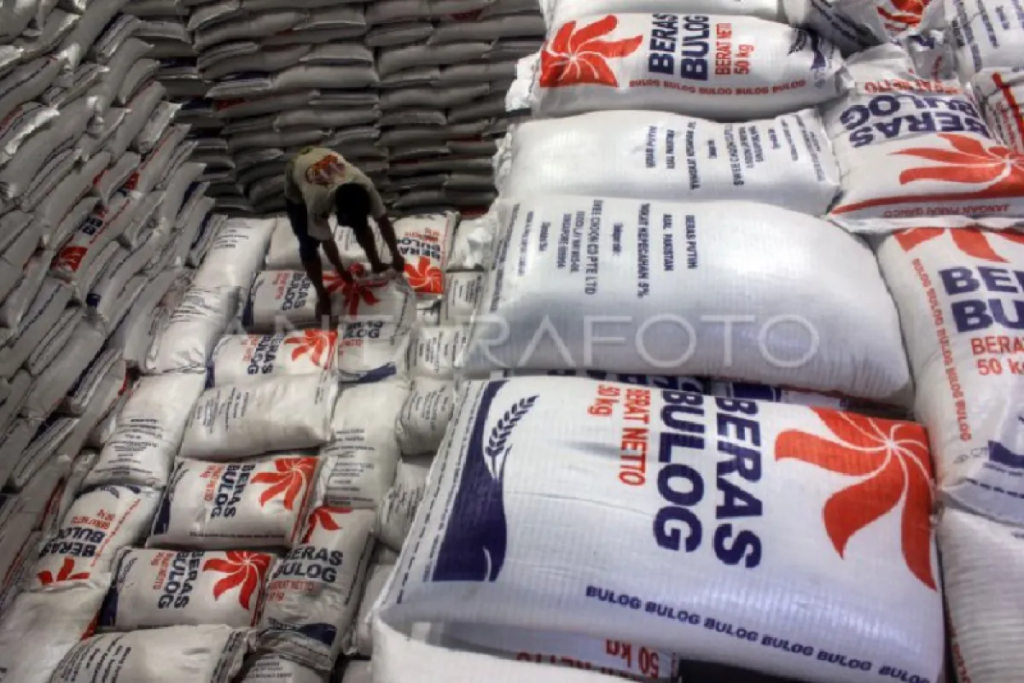 File – A worker moves sacks of rice at a Bulog warehouse in Medan, North Sumatra, on January 24, 2023. The state logistics agency secured 1.6 million tons of rice for government rice reserves (CBP). (ANTARA FOTO/Yudi/Lmo/hp)
Jakarta (ANTARA) – The Head of the National Food Agency (Bapanas), Arief Prasetyo Adi, has informed that the State Logistics Agency (Bulog) has secured 1.6 million tons of rice for government rice reserves (CBP).
The rice will be used for food assistance and price stabilization programs, he added.
"A total of 1.6 million tons of rice has been secured, following the President's direction in the previous meeting," he said on Tuesday.
The CBP is continuing to increase as Bulog continues to absorb rice, he added.
Given the available CBP, he asked the community to be wise in purchasing food to meet their daily needs and avoid wastefulness.
"I emphasize that the rice stock in Bulog is safe and sufficient for the food assistance and food stabilization programs," he said.
To curb the rise in rice prices, Bapanas has intensified the Cheap Food Movement in all regions and is routinely monitoring food inflation development in collaboration with the Ministry of Home Affairs.
To maintain the purchasing power of low-income people, the government will soon distribute rice assistance to 21.4 million beneficiary families across all provinces.
The assistance will be distributed from October to December 2023, with each beneficiary receiving 10 kilograms of rice each month.
"This rice assistance is one of the efforts to help those in genuine need," Adi said.
Based on Bapanas' price panel, the average price of medium-quality rice stood at Rp12,181 (US$0.79) per kg as of August 22, up from Rp12,144 (US$0.79) per kg on August 18.
According to the Area Sample Framework (KSA) Survey by Statistics Indonesia (BPS), rice production from August to December will come from the gadu planting season, during which the monthly production-consumption balance is expected to experience a deficit.
"Gadu" refers to the second season of rice planting, which typically occurs between May and June when the weather is hotter and drier.
"Thus, we have prepared these food reserves well from the beginning to anticipate a monthly deficit from the end of 2023 to 2024," he added.
https://en.antaranews.com/news/291765/bulog-secures-16-mln-tons-of-rice-for-government-reserves
Published Date: August 23, 2023
More News