As rice procurement begins, Govt buys 6% more till Oct 15 
Purchases up on early start to harvest; Centre fixes buy kharif target at 521.27 lakh tonnes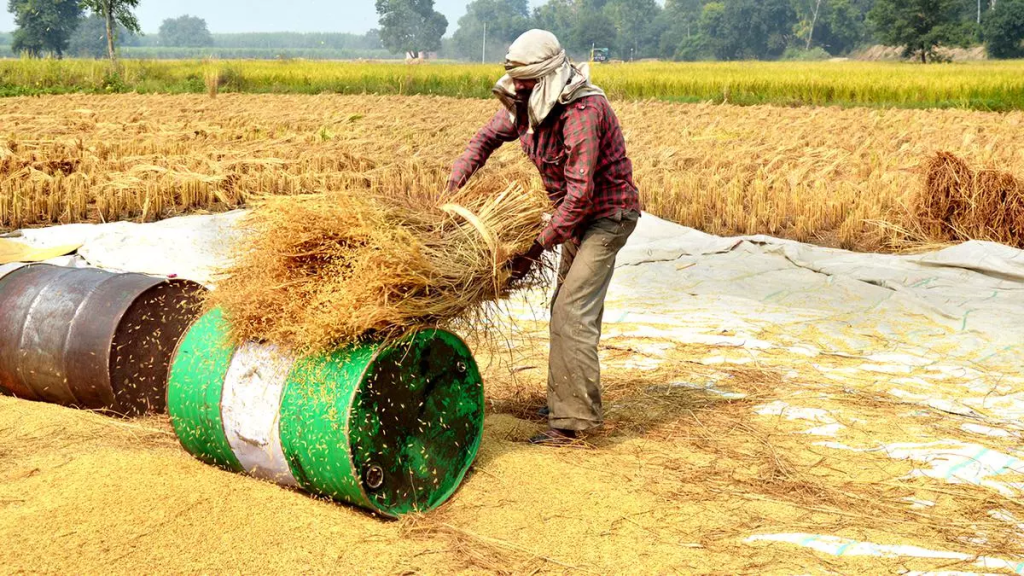 According to official data, rice procurement was 37.58 lakh tonnes (lt) as of October 15, up from 35.48 lt a year ago
Rice procurement has started with a bang in the first fortnight of the kharif marketing season that began on October 1. Total purchases have registered a 6 per cent growth, which experts have attributed to the early start to harvest this year.
According to official data, rice procurement was 37.58 lakh tonnes (lt) as of October 15, up 5.9 per cent from 35.48 lt a year ago. The government has set a target to procure 521.27 lt from the kharif-grown crop. During 2022-23 (October-September), the total rice procurement was 569.4 lt from kharif and rabi crops.
Procurement in Haryana began from September 25 and in Tamil Nadu from September 1, while it commenced from October 1 in Punjab and west Uttar Pradesh. The purchase in east Uttar Pradesh will start from November 1 as the harvest starts late there.
Good start in UP
Punjab, which is one of the top rice contributors to the Central Pool stock, has purchased 13.2 lt until October 15, which is 4 per cent up from a year ago and Haryana got 22.2 lt, which is 15.6 per cent more. But the purchase in Tamil Nadu has slipped by 44.6 per cent to 1.92 lt as its paddy crop has been affected by lack of irrigation.
Uttar Pradesh has seen a good start as procurement of rice has reached 6,844 tonnes against 488 tonnes in the corresponding period a year ago.
The Centre aims to buy 122 lt from Punjab, 40 lt from Haryana, 44 lt from Uttar Pradesh and 15 lt from Tamil Nadu from kharif season's rice.
The government has already extended the validity of the 20 per cent export duty on parboiled rice until March 31, 2024, while the ban on white rice continues. The Agriculture Ministry is yet to release the crop estimate of the kharif season, fuelling speculation of a drop in production after the highest rainfall deficit of 36 per cent since 1901 witnessed in August. The paddy acreage this kharif season, however, was 2 per cent higher at 411.96 lakh hectares (lh) against 404.27 lh last year.
https://www.thehindubusinessline.com/economy/agri-business/as-rice-procurement-begins-govt-buys-6-more-till-oct-15/article67427580.ece
Published Date: October 17, 2023
More News