Another B56bn in rice support given nod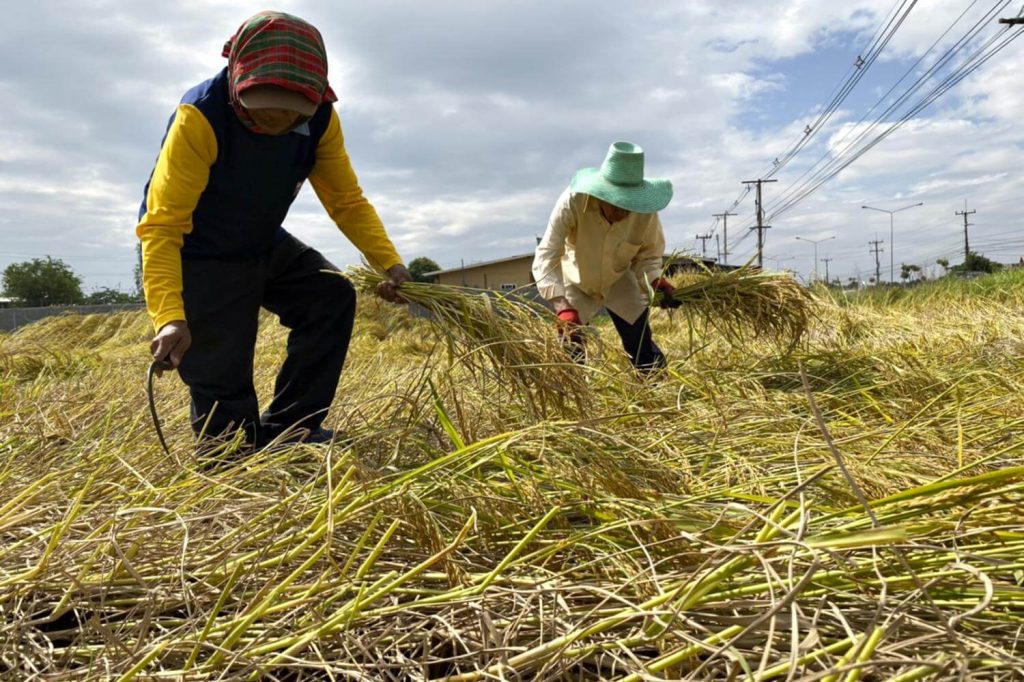 The cabinet yesterday approved additional rice support measures worth 56 billion baht, raising the state's total spending on rice support in the 2023-24 harvest season to 111 billion baht.
The latest measures are aimed at supporting quality development for rice by offering farmers 1,000 baht per rai, not exceeding 20 rai per household or a total of 20,000 baht.
The scheme is expected to benefit 4.68 million households.
Commerce Minister Phumtham Wechayachai said the measures take effect immediately following the cabinet's approval and the Bank for Agriculture and Agricultural Cooperatives (BAAC) is expected to be able to begin making payments to eligible farmers within a maximum of one month.
"The cabinet meeting had a thorough discussion and agreed to allow the latest measures to be implemented immediately after the cabinet's resolution. Farmers can expect to be paid within one month once the BAAC clarifies the payment procedures and details, possibly as soon as Nov 17 or Nov 20," Mr Phumtham said
The cabinet approved rice support measures on Nov 7 worth 55 billion baht, including loans to farmers to delay the sale of paddy rice with a moisture level of 25% for a period of five months, as well as loans to agricultural cooperatives to intervene in the market to buy paddy rice until prices become more favourable.
Under the measure for farmers to delay the sale of their paddy rice for five months, the government offers participants 12,000 baht per tonne and an additional 1,500 baht per tonne for storage.
The government wants to absorb 3 million tonnes under this scheme, said the rice committee.
The preliminary schedule for disbursement for the latest scheme is from November 2023 until Sept 30, 2024.
The Commerce Ministry estimates paddy rice production for the 2023-24 crop year at 32 million tonnes, with rice paddy from the main crop tallying 25,6 million tonnes, down 6% from the previous crop, and rice paddy production from the off-season crop totalling 6.78 million tonnes, representing a 12% decrease.
He said the government plans to modify its intervention policy on rice prices during the next harvest season.
The adjustments are aimed at reducing agricultural costs and enhancing production efficiency through innovation. The goal is to produce high-quality rice to increase farmers' incomes, while simultaneously reducing budget expenditure, said Mr Phumtham.
https://www.bangkokpost.com/business/general/2685219
Published Date: November 15, 2023
More News