5 African countries projected for high rice imports in 2024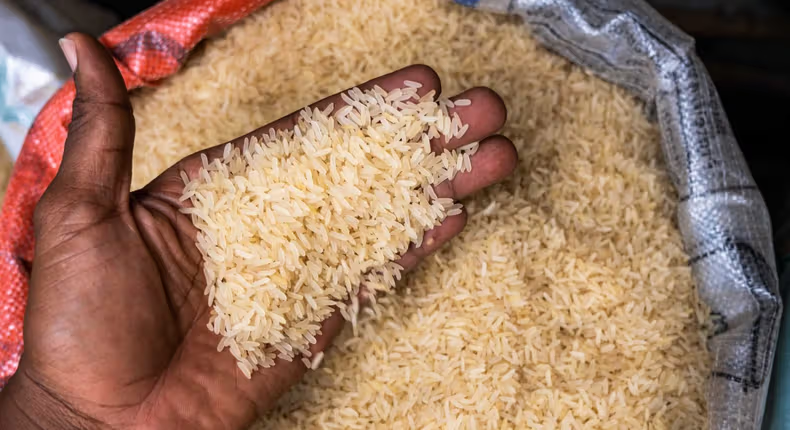 Business Insider Africa presents 5 African countries projected for high rice imports in 2024.
Rice has become the single most important source of dietary energy in West Africa and the third most important for Africa as a whole.
The list is courtesy of U.S. Department of Agriculture (USDA)
While African cuisine is renowned for its diversity, one staple manages to unify dinner tables across the continent – rice.
Rice has become the single most important source of dietary energy in West Africa and the third most important for Africa as a whole. The staple is grown in about 40 out of 54 countries in Africa and rice cultivation is the principal activity and source of income for more than 35 million smallholder rice farmers in Africa.
However, its demand is growing faster because of population growth, urbanization and changes in consumer preferences. So while the continent boasts a wealth of fertile land and agricultural potential, the capacity to meet the burgeoning demand for rice is increasingly strained. The result is a growing reliance on importation to bridge the gap between production and consumption.
Africa has continued to import as much as 12.6 million tons (MT) of milled rice with a huge rice import bill of about US$ 5.5 billion annually.
According to the latest Rice Outlook report by the U.S. Department of Agriculture (USDA), global rice trade in 2024 is projected at 52.85 million tons (milled basis), up 345,000 tons from the previous forecast.
And on the 2024 import side, import forecasts are raised for some African countries including Burkina Faso, and Nigeria.
Here are 5 African countries projected for high rice imports in 2024:
| Rank | Country | Current forecast (1,000 metric tons) | Explanation for forecast |
| --- | --- | --- | --- |
| 1 | Nigeria | 2100 | Import forecast is raised based on stronger-than-expected demand for imported rice due to both high prices for domestic rice and quality concerns. |
| 2 | Ghana | 800 | Raised the import forecast based on stronger-than-expected purchases from top-supplier Vietnam. |
| 3 | Mozambique | 700 | Import forecast is raised to a near-record-high based on stronger-than-expected purchases from top-supplier India. |
| 4 | Burkinafaso | 525 | Raised the import forecast based on a smaller 2022/23 production estimate and resulting tighter supplies |
| 5 | Sierra Leone | 450 | Import forecast is reduced based on a slower-than-expected pace of purchases from India, the largest supplier of rice to Sierra Leone. |
https://africa.businessinsider.com/local/markets/5-african-countries-projected-for-high-rice-imports-in-2024/n0xbk2g
Published Date: November 16, 2023
More News