29 June,2022
The true nature of long grain plantings continue to be debated in the U.S., with the USDA showing flat to last year, and the industry being confident of a 10-15% cut. Time will tell, but futures prices are showing a suspected cut in acreage, and paddy prices would support the same. Uncertainty of both the market and weather continue to hover over farmers. Meterorologists at Colorado State University are predicting an "above average" 2022 hurricane season that begins June 1. Nineteen storms are forecast for the Atlantic basin. Above-average sea surface temperatures and the lack of El Nino developing that would suppress hurricane activity by increasing vertical wind shear is the contributing factor.
Prices for long grain milled are priced at or just above $650 pmt, whereas prices in South America are at least $100 pmt below that. South America is in the peak of their harvest season, with several questions swirling around the drought situation in Brazil. We know that Uruguay has crested the high point, and is on the downhill slope of the last 20% of their crop. Argentina is just ahead of them. Brazil and Paraguay are the big swings that will be coming to light in the next few weeks.
In Asia, prices have held steady despite the inflationary rise that so many other commodities have seen. For more than a quarter now, prices in Thailand and Vietnam have oscillated around $400 pmt, while India and Pakistan have been around $360 pmt. This can in large part be attributed to India, who hasn't slowed exports over the COVID-19 pandemic, and has been responsible for its third record crop in as many years.
India's farm subsidies, which many speculate have led to their record crop, has blunted the inflationary impacts of rice world-wide. With rice being the most basic food calorie for human consumption that prevents hunger for the poorest nations, this can be viewed as a positive in the global environment. However, India's rice subsidy violations have put a burden on many rice producers around the globe; these violations were front-and-center this week with the World Trade Organization (WTO).
India has been called out by the U.S. rice industry and others to stop creating an unfair playing field with their rice subsidy program. It is making rice from the United States and other origins uncompetitive on a global scale, and can have severe detrimental impacts on food security world-wide in the future.
Prices on the ground show Texas in the lead at $17/cwt. Louisiana is strong at $15.25/cwt, while prices in Mississippi, Arkansas, and Missouri are fluctuation between $14.75-$15.75 based on variety and qualities.
The weekly USDA Export Sales report shows net sales of 8,300 MT this week, a marketing-year low, down 51% from the previous week and 81% from the prior 4-week average. Increases primarily for Mexico (13,700 MT), Haiti (7,300 MT), Jordan (4,000 MT), the Dominican Republic (2,000 MT), and Honduras (1,500 MT), were offset by reductions primarily for Colombia (22,000 MT).
Exports of 80,300 MT were up noticeably from the previous week and up 98% from the prior 4-week average. The destinations were primarily to Mexico (32,700 MT), Colombia (22,300 MT), Haiti (15,300 MT), El Salvador (4,100 MT), and Canada (2,000 MT).In the futures market, May 22 prices are down just over 1% this week to $16.010. May 23 contracts are about flat from last week, now at $16.615. Average Daily Volume registers at 411, down 23% from last week, while open interest is flat at 9,701.
With harvest complete and better than expected yields, the 2021-22 rice production estimate is increased from 8.2m to a record 8.9m tonnes, according to the US Department of Agriculture
Will host trade summit exclusively for Pakistani companies in Almaty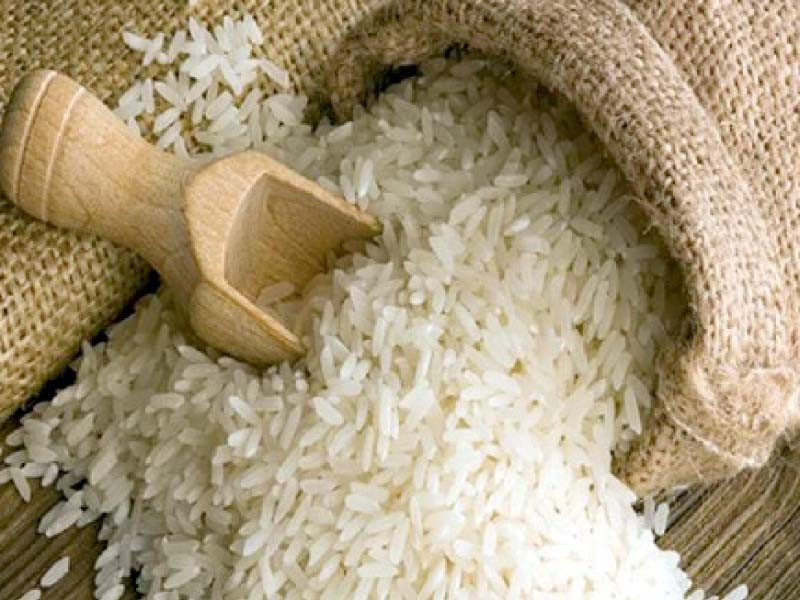 ISLAMABAD:
Kazakhstan is interested in importing rice directly from Pakistan, said the Central Asian republic Ambassador Yerzhan Kistafin. In a meeting with Federal Minister for National Food Security and Research Syed Fakhar Imam on Friday, the Kazakhstan envoy said that his country was buying the commodity from Russia. He pointed out that Kazakhstan was hosting a trade summit exclusively for Pakistan in Almaty in May 2022 to give Pakistani companies an opportunity to showcase their products before the Kazakh business community. "Over 60 Pakistani companies from various sectors of the economy will participate in the exhibition," he said, adding that the firms specialising in agricultural machinery, agricultural products, sports goods, surgical instruments, handicrafts and confectionery would display their products. He expressed keen interest in enhancing bilateral ties with Pakistan and recalled that during the 10th session of Intergovernmental Commission on Trade, Economic, Scientific, Technical and Cultural Cooperation between Kazakhstan and Pakistan, both nations agreed to increase the turnover of agricultural products. The meeting took place in November 2021. Speaking on the occasion, Minister for National Food Security and Research Fakhar Imam emphasised that Pakistan was producing surplus rice and potato, which could be exported to Kazakhstan. "Pakistan looks forward to strengthening its relationship with Kazakhstan and taking it to the next level," he remarked. "Although Pakistan's trade with Kazakhstan is the highest among all Central Asian countries, it is still below the true potential." Imam highlighted that Pakistan and Kazakhstan needed to take advantage of the opportunities at hand and ensure maximum cooperation. He was of the view that deepening bilateral cooperation could benefit both sides immensely. The two dignitaries discussed the memorandum of understanding signed between the Ministry of Agriculture of Kazakhstan and the Ministry of National Food Security and Research on cooperation in the field of agriculture. Imam stressed the need for enhancing cooperation in livestock breeding and plant cultivation, trade in agricultural products, quarantine and plant protection, veterinary medicines and agricultural research. "Collaboration in scientific research can prove to be the cornerstone in trade relations between the two countries," he said. "Pakistan's food security faces a number of challenges but with the right policy interventions, the agriculture sector can be transformed." Local agriculture has been depending on the traditional farming techniques but it is time that the country begins to look at the future and goes for modernisation, the minister said. Both sides agreed to hold an online meeting in April 2022 between the officials of the Ministry of Agriculture of Kazakhstan and the Ministry of National Food Security and Research to further enhance cooperation.
ISLAMABAD – Prices of
basin
and rice, the two commodities most used in Ramazan, have been increased massively at the utility stores as the holy month of fast is set to begin in early April. The price of basin has been jacked up by Rs30 to Rs190 per kilogram, according to a notification issued by the Utility Stores Corporation. The price of rice has been increased by Rs25 per kg. The new price will come into effect immediately, said the notification.
ISLAMABAD – Rice exports from the country during first 07 months of current financial year increased by 11.16% as compared to exports of the corresponding period of last year. During the period from July-January, 2021-22, over 2.179 million tons of rice valuing $1.286 billion was exported as against the exports of 2.179 million tons valuing $1.157 billion of same period last year. According the trade data released by Pakistan Bureau of Statistics, the exports of Basmati rice also increased by 28.58% in last 07 months as 414,190 metric tons of Basmati rice valuing $362.183 million was exported as against the exports of 293,761 metric tons worth $281.675 million of same period last year. Meanwhile, country earned $924.668 million by exporting about 2.138 million tons of rice other than Basmati as against the exports of 1.886 million tons worth $875.959 million of same period last year. On year on year basis, the exports of rice also witnessed significant growth of 13.30% as 434,382 metric tons of rice valuing $220.078 million was exported in January, 2022 as compared to exports of 329,999 metric tons worth $194.245 million of same period last year. The exports of Basmati rice also grew by 08.97% in month of January, 2022 as 62,734 metric tons of above mentioned commodity valuing $58.086 million was exported as against the exports of 60,609 metric tons costing $53.305 million of same month of last year. It is worth mentioning here that food group exports from the country during first 07 months of current financial year increased by 20.87% as compared to the exports of the corresponding period of last year as different food commodities worth $2.952 billion were exported as against the exports of $2.444 billion of same period last year. The exports of food group from the country witnessed about 14.31% growth on year on year basis in January, 2022 as compared to same month of last year. During the period under review, the exports of all major food items recorded positive growth as exports of rice grew by 11.16%, fish and fish preparations 5.08%, fruits 11.60%, vegetables 11.36%, spices 22.94%, meat and meat preparations 1.68% respectively. Meanwhile, food group imports into the country also recorded increase of about 21.32% during July-January, 2021-22 as food commodities costing $5.629 billion were imported as against the import of $4.639 billion of same period last year. The food group imports into the country on year on basis also recorded about 13.05% growth in January, 2022 as against the imports of January, 2021. During month of January, 2022, different food commodities valuing $830.844 million were imported as compared to import of $734.953 million of same month last year. In last 07 months imports of soyabean oil increased by 34.70%, palm oil 55.75%, sugar 49.84%, pulses 14.94%, tea imports into the country grew by 5.48% as corresponding period of last year.
KARACHI: The retail prices of various varieties of rice have been increased by up to Rs40 per kilo almost a month before Ramazan.
Traders claim that the prices have been raised due to rise in exports and high transportation cost. The retail price of medium quality basmati is now Rs200 as compared to Rs160 per kg while normal basmati is selling at Rs150-160 instead of Rs120-130 per kg. Premium basmati is now priced at Rs250 per kg. A biryani shop owner said he had to pass on the impact of price hike of at least Rs10 per plate to customers as he was compelled to procure basmati Sella rice at Rs20-30 per kg higher rate from wholesale markets. He said he sold a biryani plate at Rs130. "Some other outlet owners are selling at Rs140 per plate depending on the area." In bigger food shops, premium basmati rice biryani (double plate) is being sold at Rs300-330 and single plate at Rs170-200. While it is not easy for a buyer to judge the quality of rice in biryani, traders and biryani restaurants take full advantage of this ignorance by mixing various varieties. General secretary of the Karachi Retail Grocers Group (KRGG) Farid Qureishi said that price jump in basmati and other varieties of rice was not a matter of concern for the rich who continued to buy expensive commodities without any problem in higher quantities for monthly consumption. He said, however, the lower and middle income groups, who are hit hard by rising food inflation and utility bills, had been limiting their buying as per their requirement. A member of the Rice Exporters Association of Pakistan (REAP), Anis Majeed, said that despite a drop in transportation cost after Rs10 reduction cut in fuel rates on March 1, rice prices had been soaring owing to previous massive hikes in transportation cost because of diesel and petrol rates. He said exports were in full swing, thus putting pressure on local prices despite the fact that exports were made at a very low wholesale rates. Rupee devaluation against the dollar is certainly benefiting exports. Pakistan's rice production is over seven million tonnes per annum in which exports have been hovering between 3.5 and four million tonnes while the rest is consumed domestically. Export destinations are Europe, Gulf countries, Australia, US, China, African countries, the Far East, etc. According to figures of the Pakistan Bureau of Statistics, basmati exports rose by 41pc and 414,190 tonnes of rice were exported in seven months of fiscal year 2022 from 293,761 tonnes in the same period of the last fiscal year. In terms of value, it is a jump of 28per cent, i.e., $362 million from $282 million. Other varieties of exports grew by 13pc, 2.138m tonnes from 1.886mn tonnes, while it went up by 5.56pc in terms of value, $924mn from $876mn, in seven months of fiscal year 2021. Mr Anis said due to massive hike in freight rates and lack of availability of shipping containers, rice exporters had chartered two to three bulk vessels destined for African countries in the last three months to load rice cargo in these vessels. Each vessel had carried 35,000-40,000 tonnes of rice. Besides, demand from China for Pakistani rice also remained high. In financial year 2021, export of other varieties had plunged to 3.062 million tonnes fetching $1.465 billion as compared to 3.3 million tonnes valuing $1.39bn in FY20. Basmati exports earned $575 million from 629,069 tonnes in FY21 from 865,949 tonnes earning $783mn in FY20. Rice exports in FY21 remained subdued due to low price offered by India for non basmati and higher freight charges from October 2020 amid Covid-19 pandemic. However Chinese buying of Pakistani non basmati rice kept the exports moving.
Export earnings grow, but per-unit price of Pakistani rice is going down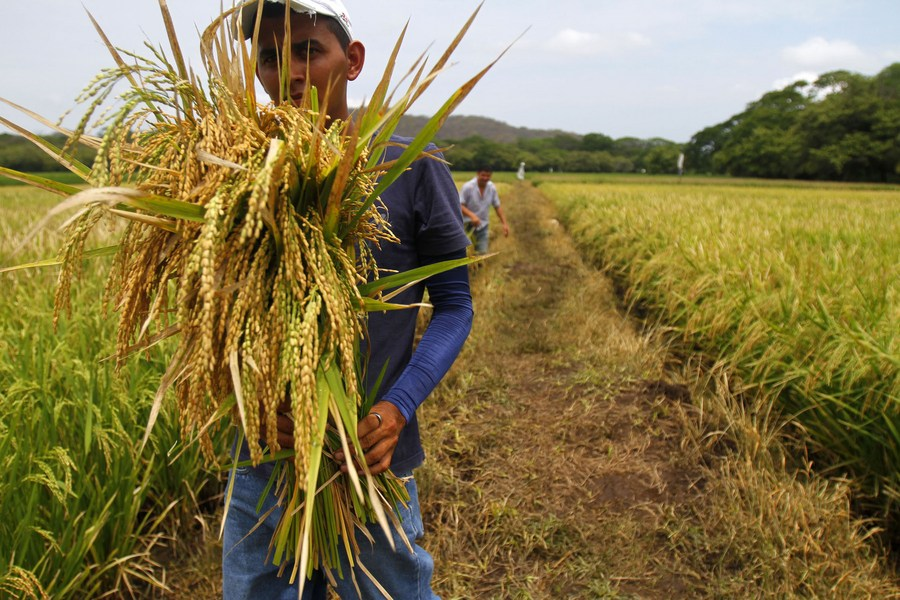 KARACHI:
There's good news about rice exports. And there is bad news as well. In the first seven months of current fiscal year, ie between July 2021 and January 2022, the overall rice export earnings rose to about $1.287 billion from around $1.158 billion in the year-ago period. This, of course, is good news. The bad news is that both Basmati and non-Basmati varieties of rice fetched a lower per-unit price. Pakistan earned $362.18 million through exports of Basmati in the first seven months of FY22, higher than $281.67 million in the same period of previous year, showing an increase of about 28.6%. But to achieve that much increase in export earnings it had to ship 41% more Basmati – 414,190 tonnes in seven months of FY22 against 293,761 tonnes in seven months of FY21. These are official stats released by the Pakistan Bureau of Statistics (PBS). Trade figures also reveal that export revenue from non-Basmati varieties went up to $924.67 million this year from $875.96 million last year, an increase of about 5.6%. But that growth in export earnings also came on the back of a much bigger increase in export volumes of non-Basmati rice varieties. Export volumes in July-January FY22 totalled 2.14 million tonnes against 1.89 million tonnes in July-January FY21, an increase of about 13.4%. What does this all mean? It means that the per-unit price of Pakistani rice is going down. Let's see why? Pakistani exporters of non-Basmati rice make most of the shipments in bulk. The bulk cargoes landing in the importing countries are either sold in loose form or packed in customised small packaging by the importers before retailing. In some cases, non-Basmati varieties are first imported by the international traders based in Dubai or Singapore or elsewhere and re-exported to other countries either in loose form or after customised retail packaging. The same happens with the export shipments of Basmati rice, but on a lower scale and with lesser frequency. Since prices of rice in loose form always remain lower than the branded rice in small packaging, the situation discussed above keeps the per-tonne price of Pakistan's rice exports lower than what it could be. As world trade is rebounding after the 2020 pandemic-induced recession, this has created a shortage of containers across the globe. This, too, has made it more difficult for rice exporters to meet their shipment deadlines negotiated with the importers, who want rice in small packaging delivered to their destinations of choice on time. That is why many rice exporters, particularly commercial exporters, find it easier to meet import orders through third parties that need bulk cargoes of loose rice, for which there is no need of containers because such cargo is generally transported from one country to another through bulk cargo vessels. Based on data of first seven months of FY22, the average export price of Basmati came to $874.4 per tonne, substantially lower than what it was in FY21. In seven months of FY21, the average export price of Basmati stood close to $959 per tonne, an analysis of PBS data reveals. In seven months of FY22, the average export price of non-Basmati rice stood at $432.4 per tonne, down from $464.4 per tonne in the same period of FY21. New markets, byproducts Of late, the Ministry of Commerce, Trade Development Authority of Pakistan (TDAP) and Rice Exporters Association of Pakistan all have been making efforts to penetrate newer export markets and the growth in export volumes indicates that they have met with success. They also need to be equally enthusiastic about improving the per-unit export price of Basmati and non-Basmati rice. The decline in the average export price between July 2021 and January 2022 needs an in-depth analysis by TDAP because average cereal prices have lately been showing an upward trend. The FAO Food Price Index – which also takes rice prices into account – shows that between January 2021 and January 2022, cereal prices went up by 12.5%. Moving forward, rice export earnings can be enhanced not only through higher per-unit price achieved via branding and retail packaging, but also through exports of byproducts of rice and value-added rice-based products. Liquid glucose obtained from broken rice, rice flakes from broken rice, fructose syrup from broken rice, rice starch and finally rice flour are some well-known value-added products. Does Pakistan export any of these value-added products in any sizable quantity? Certainly not! Similarly, rice straw, rice hull, rice germ, rice bran, rice bran oil and wax are some of the most acknowledged byproducts. Does Pakistan export any of these items in any sizable quantity? Sadly, the answer is again a big no. Even in domestic markets, rice flour manufacturing for use in confectionery industry and the entire business of preparation of roasted and puffed rice remains almost exclusively in the hands of the unorganised sector. However, the quality-conscious consumers prefer to buy the branded rice puff packets of 1 kg and 0.5 kg imported from Bangladesh. This isn't an ideal situation for a country that produces close to nine million tonnes of milled rice per year with a history of total output growing year after year. Ten years ago, in 2012, Pakistan produced just 5.5 million tonnes of rice. But rice output in 2022 is expected to reach 8.9 million tonnes, according to the United States Department of Agriculture (USDA) projections, from 8.4 million tonnes in 2021.
ISLAMABAD: Rice exports from the country increased by 11.16 per cent to 2.179 million tonnes in the first seven months of current financial year (7MFY22) from 2.179m tonnes in the same period last year, trade data shared by the Pakistan Bureau of Statistics (PBS) showed on Friday. During July-January 2021-22, over 2.179m tonnes of rice valuing $1.286 billion was exported as against the exports of 2.179m tonnes valuing $1.157bn in 7MFY21. Exports of Basmati rice also increased by 28.58pc in 7MFY22. A total 414,190 tonnes of Basmati rice valuing $362.183m was exported in the period against exports of 293,761 tonnes worth $281.675m in 7MFY21. The country earned $924.668m by exporting about 2.138m tonnes of rice other then Basmati in 7MFY22 as against the exports of 1.886m tonnes worth $875.959m of same period last year. On year-on-year basis, rice exports witnessed significant growth of 13.30pc as 434,382 tonnes of rice valuing $220.078m was exported in January as compared the exports of 329,999 tonnes worth $194.245m of same period last year. The exports of Basmati rice also grew by 08.97pc in month of January as 62,734 tonnes of above mentioned commodity valuing $58.086m exported as against the exports of 60,609 tonnes costing $53.305m of same month of last year. It is worth mentioning here that food group exports from the country during 7MFY22 increased by 20.87pc as compared to the exports of the corresponding period of last year. Commodities worth $2.952bn were exported in the period as against the exports of $2.444bn in 7MFY21. The exports of food group from the country witnessed about 14.31pc growth on year on year basis in January as compared to same month last year. During the period under review, exports of all major food items recorded positive growth as exports of rice grew by 11.16pc, fish and fish preparation 5.08pc, fruits 11.60pc, vegetables 11.36pc spices 22.94pc, meat and meat preparation 1.68pc, respectively. Meanwhile, food group imports into the country also recorded an increase of about 21.32pc during July-Jan FY22 as food commodities costing $5.629bn imported as against the import of $4.639bn of same period last year. The food group imports into the country on year on basis also recorded about 13.05pc growth in January as against the imports in the same month in 2021. During month of January different food commodities valuing $830.844m imported as compared the import of $734.953m of same period last year. In 7MFY22 imports of soyabean oil increased by 34.70pc, palm oil 55.75pc, sugar 49.84pc, pulses 14.94pc, tea imports into the country grew by 5.48pc as corresponding period of last year.
Pakistan's export of rice to China (HS Code 1006) crossed $400 million in 2021, up 133 percent year on year, and in the first five months of the last year once Pakistan remained the largest rice supplier to China. China Economic Net (CEN) reported this on Tuesday quoting official data from the General Administration of Customs of the People's Republic of China (GACC). Commercial Counselor of the Pakistan Embassy Beijing Badar uz Zaman previously said that in the next few years, his target is to achieve one million tons of rice. He desires that Pakistan will become the largest player in this market. This year China imported about 973,000 tons of rice worth $437 million from Pakistan. The seven new Pakistan rice exporters have been added to the approved list which has risen to 53 last year, and China relaxed import restrictions on Pakistani rice which helped rice export to China. Commercial Counselor Badar uz Zaman told CEN that Pakistan has become the third-largest exporter of rice to China, added that they are using traditional and especially social media platforms to provide awareness about Pakistani rice in this market. "We are also in discussion with the Chinese government for the technology transfer of sea rice because huge saline land along the coastal districts can be used for rice cultivation. The Chinese have been successful in their experiments to use the saline land and we can learn this from China," Badar added. This year semi or wholly milled rice (Commodity Code 10063020) crossed about $249 millio, increased 85% as compared to last year, which followed by broken rice (Commodity Code 10064020) reached $125 million, up 201% year on year. Badar further said that the number of Pakistani restaurants isincreasing in China that helped Pakistani Basmati rice improve exports here, and Middle Eastern restaurants like Lebanese and Turkish restaurants also use Basmati rice. Previously there was no presence of Basmati rice because Chinese normally like the other varieties of rice, but now the Chinesebuying power is being increased, and the tendency to use expensive products and special aromatic basmati rice will create a pull from the Chinese market. Miss Xie working as a manager in a Pakistani restaurant is amazed that more Chinese customers are coming to eat Basmati rice because it's different from Chinese rice and it has a special fragrance. The grains remain separate after cooking. Asif Jalil, owner of Little Lahore a famous restaurant in China told CEN that Thai Jasmine rice is very popular here because they created the demand in the Chinese market and now, they are capturing & enjoying the market, he added Pakistan still needs to work hard to grab the whole market because the Chinese market is too big. "The quantity of Pakistani rice exported to China, at this moment does not represent the demand from the local consumers. It only tells that we let some of the consumers try Pakistani rice. When this export grows over a certain period, then basically, we will be able to see the number of returning consumers to rightly quantify the growth in demand for Pakistani rice," he added. Pakistani rice exporters expressed that the shipping cost is too high due to COVID-19 and the price of rice in the domestic market goes up while the end-users are still buying on old rates. If they get subsidies or some incentives from the Chinese side, that would help increase much more exports of Pakistani rice to China. They also said that 1121 Basmati Rice has very high quality in Pakistan but the price of this type of rice is the same as Indian traders are getting in the Chinese market, while quality has a huge difference, adding that the Pakistani government needs much more effort to increase further exports of rice because China is a very big market. They also mentioned that right now IRRI-6, IRRI-9, semi or wholly milled rice and broken rice are the main varieties of rice that are exported to China while Basmati and other top varieties still need to work hard to capture the Chinese market. Federal Minister for National Food Security and Research (NFSR) Fakhar Imam said that last year Pakistan has the best rice production of around 9 million tons, which has helped Pakistan earn $4.75 billion from rice exports, and he expected that 2022 will break all record of rice production and exports. It is also worth mentioning that the latest color sorter machines (technology) and seeds given by China to Pakistan to facilitate the sowing and improvement of rice grains helped increase rice exports to China and also around the world.
KARACHI: Matco Foods, Pakistan's largest rice exporter, is going for listing in the stock market in September this year to raise funds for its new plant in Karachi. Faizan Ali Ghori, director, Matco Foods, in an interview with The News said that funds to be received through Initial Public Offering (IPO) of Matco Foods in September would be invested on a new plant in Karachi. Matco Foods has major stakes in Basmati rice. Being the largest Basmati exporter of Pakistan, it exports to around 65 countries. "Our brand 'Falak' is the largest selling Basmati brand from Pakistan," he said. Matco processes around 100,000 tons of Basmati per year. It has also been financed by World Bank's institute IFC. Ghori, who is also a member executive council of Rice Exporters Association of Pakistan (REAP), said Matco was also going in the business of other foods, as seller of imported biscuits, wafers, rice flour, gram flour, oil, pink salt, etc, since Pakistan has one of the highest consumption to GDP ratio in the world. He said the company was investing in the new business of organic rice glucose and organic rice protein products, which would be used by other companies, mostly in their baby products. "Majority of glucose is extracted from corn, but in Europe and the US, corn syrup is being replaced with rice," he said. "Since rice is not genetically modified, it is least likely to cause allergy." Matco's plant would have capacity of 10,000 tons per year of rice glucose and rice protein, and the plant would start operations this month at a preliminary investment of Rs350 million. Another plant of this type would be established at Port Qasim in the next phase, where a land of 10 acre has been purchased and further funds would be generated from the IPO. "In the next phase, we will develop dextrin (powdered) glucose," Ghori said. Talking on Federal Budget 2017-18, he said overseas financing for warehousing would be beneficial for non-Basmati exporters, especially those who export to African countries, where Pakistan's IRRI rice was mostly consumed as staple food. "People can establish their warehouses there and get financed," he said. "We will have advantage in Kenya market with it." This was a proposal of REAP, which was incorporated in the budget. Besides African countries, China is also a big market for IRRI. "Last year, Pakistan exported 0.5 million tons to China but this year it (China) is importing from Vietnam and other countries," he said. Matco processes Basmati in all four types; unrefined brown rice, refined Basmati, parboil (sela) and steamed Basmati. "We are using latest technology and have imported machines from Japan and Germany," Ghori said. He said alarmingly seed development was not here, so yield was too low. Hybrid seeds provided 90 to 100 maunds per acre in the world while our production was at a maximum level of 60 maunds. "No new variety of Basmati was developed after late 80s," he said. "A famous Basmati variety 1,121 was developed in India and smuggled in Pakistan." Matco exports around 80 percent of its production and sells 20 percent in the local market. However, it is planning 50 percent sales in the local market in the coming 5-6 years, as "People here are saving their time of rice cleaning and more people are going towards processed and cleaned rice," he said. He suggested that Pakistan should focus on seed development, as plant scientists in India were doing, but regretted that the Rice Research Institute was not developing any seeds on commercial level. "Our yields are lowest per acre," he said. "Mechanical transplantation should be here." He said REAP has been suggesting the government to allow it to use Export Development Fund to use on farmers' education and research. Matco is growing organic rice in Punjab while lands in Golarchi, Sindh is under conversion, as it takes three years to land for the conversion for organic plantation. "We have received USDA and EU organic certification," he said. "Last year Matco exported 300 tons of organic rice."
While the Finance Ministry is patting itself on the back for the decade-high GDP growth, the 'up-to-the-mark' performance of the agriculture sector should be taken with a grain of salt. As per the Economic Survey of Pakistan 2016-17, the growth of the agriculture sector has been 3.46 percent – in line with the target of 3.50 percent. The better performance has been due to "better harvesting of major crops through greater availability of agriculture inputs like water, agriculture credit and intensive fertilizer off-take." This is all well and good, and overall the sector has indeed seen an improvement over last year's negative growth of 4.97 percent. However, a look at the crop situation reveals some caveats in the story. Firstly, the growth in cotton (7.6%) and rice (0.7%) production in FY17 is not too impressive given last year's decline (-29% cotton, -2.8% rice). Wheat production, too, only grew by 0.4 percent over FY16. It seems that sugarcane and maize have been driving the growth, which saw phenomenal increases in production of 12.4 percent and 16.3 percent, respectively.
Secondly, the Economic Survey confirms what this column has been writing about over the past year: there has been a decline in the area under cotton and rice in favour of sugarcane, as well as maize. Maize and sugarcane production have seen the most rapid growth over all other crops, particularly in the most current year. This has been due to the increase in their area, which has been the highest this year in recent memory (sugarcane 7.60%, maize 12.0%). Meanwhile, the area under cotton declined by 14.2 percent year-on-year – the lowest it's been since 1986! The reasons for this are "exceptional losses from previous year's pest infestation and low domestic prices at the sowing time that pushed growers away from cotton to other competitive crops (sugarcane and maize)." Same is the case with rice, which saw 0.55 percent decline in area in FY17, on top of the 5.23 percent decline last year. Again, the reasons cited are "decline in domestic prices of rice which reduced the area under the crop and growers shifted to sugarcane and maize crop." With sugarcane and maize seeming to be the only major crops driving growth in agriculture at the moment, and in fact replacing other major crops of cotton and rice, one wonder how long would this trend continue, and could it have implications on the country's exports?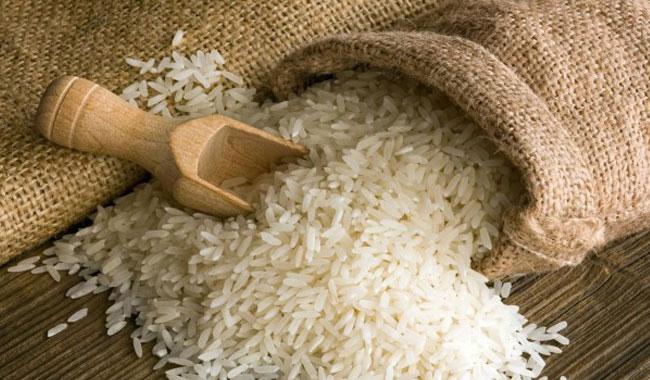 KARACHI: Rice Exporters Association of Pakistan (REAP) and Jeddah Chamber of Commerce and Industry (JCCI) has signed a memorandum of understanding (MoU) for long-term institutional collaboration between the two trade bodies, a statement received here on Monday said. "Such visits are necessary to increase bilateral trade, commerce, and investment between both the countries and signing of this MoU would be a milestone towards achieving this objective," Sheikh Mazen Mohammed Batterjee, vice chairman JCCI, told the signing ceremony held in Jeddah. Batterjee also assured Pakistani rice exporters of Jeddah chamber's full support in achieving this goal of common good. Speaking on the occasion, Shah Jahan Malik, vice chairman REAP, said he was upbeat that after the signing of the agreement Pakistan would be able to increase its exports to the Saudi market. "The 14-member joint delegation of REAP and Pak-Saudi Joint Chamber of Commerce & Industry (PSJCCI) is visiting Saudi Arabia from 11-19 May, 2017, as part of trade promotion activities to increase export of rice to the Kingdom of Saudi Arabia (KSA)," the statement said. It added that the delegation members visited the major super as well hypermarkets and held meetings with their top management. They also met with major Saudi rice importers of the western region, in one-on-one business networking session organised by the Consulate of Pakistan. "After the meeting, the Pakistan consulate hosted a biryani dinner for potential Saudi buyers with an aim to promote Pakistani rice, which is equally famous for its long-grain, aroma, and taste across the world," the press release said. Mian Mehmood, president PSJCCI, told the media that Saudi Arabia is our major trading partner in food sector and imports over $1 billion worth of rice every year. "Pakistani rice exporters should make the most of this opportunity to further increase the share of Pakistani rice in this market," Mehmood said. He added that the PSJCCI is playing a very vital role in promoting trade in all the sectors between the two brotherly countries. Appreciating the initiative taken by the REAP, Shehryar Akbar Khan, Consul General of Pakistan, said the country was constantly striving to improve its technological-agricultural capacity to increase volume of its rice exports in the face of stiff competition from its competitors.
Highly water- and energy-scarce countries like India and Pakistan are losing huge amounts of groundwater and energy because of their food exports.
Pakistan is the world's largest exporter of groundwater through its grains export. India is the third largest. Going by per capita availability, Pakistan is almost a water-starved country. The parts of India from which most grains are exported are seriously water-scarce. In 2010, Pakistan exported grains that had cost 7.3 cubic km of groundwater to grow. India exported grains that cost it three cubic km to grow. India is also the world's largest extractor of groundwater. In 2010, 75 cubic km of groundwater were extracted in India. The trifecta of groundwater depletion for water-intensive crops, grain exports and the use of electricity for mining groundwater add up to a perfect recipe for disaster.
Climate change impacts
are worsening the situation. The recent report that the new government in (Indian) Punjab has sought New Delhi's permission to sell excess electricity to Islamabad has been welcomed in power-starved Pakistan. But this electricity will do much more than keep Pakistanis cool during the torrid summer. It will accelerate groundwater pumping in India. Not just precious groundwater, India and Pakistan are also effectively exporting energy when they export grains. Surface water and soil moisture also play big roles in agriculture. Many countries save this water by importing grains. For those who do not, such thoughtless export of groundwater should be the biggest worry, because the timescales for recharging groundwater are significantly longer than those for surface water and soil moisture. The sobering numbers on groundwater depletion and international food trade have been
reported
in the journal
Nature
by Carole Dalin and colleagues. About 11% of all groundwater depletion over the planet is involved in international food trade. Over two-thirds of that depletion is by Pakistan, the US and India.
Food-water-energy nexus
This food-water-energy nexus becomes critical in South Asia. On the one hand, water availability is already more uncertain due to climate change. On the other, there seems to be no accounting for the energy export through agricultural export, though both India and Pakistan are energy deficient countries. Though India has a huge renewable energy development plan, both countries also have major plans to generate energy from coal. That can only worsen the climate change situation. Other unintended consequences of groundwater depletion include land subsidence and saltwater intrusion in addition to potential loss of soil health. Global food supply chains are becoming more susceptible to the effects of climate change. According to the Intergovernmental Panel on Climate Change, one effect is a rise in intensity and frequency of storms. The Philippines has faced an increasing number of typhoons in recent years. Whenever one takes place, it affects food packaging around the world, because the Philippines is a supplier of coconut based food packaging material to almost all other countries.
Groundwater depletion in India
In India, wheat accounts for 35% of the total groundwater depletion and rice for about 25%, while fodder, cotton and sugarcane make up the rest. Average groundwater consumption to grow one kilogram of wheat is 812 litres, rice 200 litres (because it is far more dependent on surface water) and maize 72 litres, respectively. In the 2016-17 financial year, India is estimated to have exported 3,00,000 tonnes of wheat, 10.7 million tonnes of rice and 700,000 tonnes of maize. When considering grain exports, it should be noted that the actual water exported is what is embedded in the grains themselves. This is much smaller than the total water used to grow crops, of which a small fraction of the water used in growing crops is recoverable – as it seeps back down to the water table. A much larger amount of water expended is simply lost to evaporation. This loss drives down groundwater tables, and is key to understanding how water intensive crops affect groundwater in a region. Thus the water footprint is critical to monitor as far as food exports are concerned, especially for countries like India and Pakistan that face persistent domestic and international water conflicts. Even the
embedded water approach
employed by Goswami and Nishad points out that India exports a total water of around 25 cubic kilometres in food exports (not separated into surface and groundwater). The bad news is still that the near self-sufficiency in food production comes with a penchant to export some of it with hard-to-estimate externalities like groundwater depletion and salinisation as well as degradation of soil health and the environment. Exports of meat, sorghum and fruits are significant additional factors. India is also among the largest beef exporters and beef is easily the most water – and grain-intensive food group per calorie. International food trade is a reality of a global economy and India has no choice but to partake in it. But the unintended consequences in the food-water-energy nexus can be ignored only at grave risk to national security.
State-level disparities
Additional related factors for India are state-level disparities in groundwater depletion. Dry regions of Gujarat and Karnataka are exporting waters to wet regions of the country to satiate the thirst of those who can afford bottled water and soft drinks. India's middle class continues to grow and its taste for meat and fish continues to place greater demand on water and fodder. India has taken bold steps to be part of the global community in combating climate change by committing to impressive
Nationally Determined Contributions
to control carbon emissions. Equally bold steps are being taken in terms of investing in renewable energy like solar and wind. India must track the energy intensity of its GDP and the carbon-intensity of its energy production. But it is clear that India must also be vigilant about the groundwater-intensity of its food production as well as the groundwater and energy exports incurred by its grain and meat exports. For its economic growth and development to be sustainable, unintended cascades in the food-water-energy nexus must be diligently avoided.
Raghu Murtugudde is a professor of atmospheric and oceanic science and Earth system science at the University of Maryland and is interested in the human actions and reactions in the context of climate variability and change.
This article was originally published on
The Third Pole
. Read original here.
Welcome to Rice News Today!
The access to our website is free and will remain free always for most of the contents.
However, you need to create a new account to access the website. It will not take much of your time to create a new account and you will have an access to your favorite website to browse rice news, quick stats, latest stats on basmati, downloads and a lot more at one-place!
Thanks & have nice rice news today exploring!
Login here