23 February,2018
ISLAMABAD: Pakistan Agriculture Research Council (PARC) in collaboration with Chinese hybrid rice seeds research organization has initiated a campaign to promote hybrid seed cultivation across the crop growing areas of the country. The main aim of this joint initiative was to enhance per acre crop productivity, increase profitability and produce surplus commodity for exports enhancement. In this regard, an official of the council told APP here Friday that both the countries have decided to work together for conducting joint awareness programmes to adopt hybrid rice seeds. The Chinese scientists are scheduled to train 30 Pakistani agriculture scientists, selected from all the four provinces. Besides, he said that they will also impart training to the members of the provincial field extension departments on hybrid rice cultivation. They would also organize road-shows and field visits across the rice-growing areas to address the issues and challenges in promotion of hybrid rice seed, he added. He further informed that the a revolutionary hybrid rice seed was recently developed by the Chinese researchers, which would help Pakistani farmers to enhance significantly their per acre yield. The new developed rice seed variety would help to produce extra surplus, hence the country would be able to export more rice for exporting it to other countries, he added. He said a travelling seminar has also been designed by PARC and Chinese Yuan Longping High-tech Agriculture Company to travel in all the four ecological zones of the country in Khyber Pukhtunkhawa, Punjab, Sindh and Balochistan. The main objective of the seminar was to estimate the local hybrid seed requirements for different regions and showcase the hybrid rice varieties, he remarked. In addition, he said that the other aim if the activity was the capacity building of the local experts from all over the country in order to promote the hybrid rice techniques. High level Chinese team comprising on 12 top hybrid rice experts will be the part of this travelling rice seminar, he added.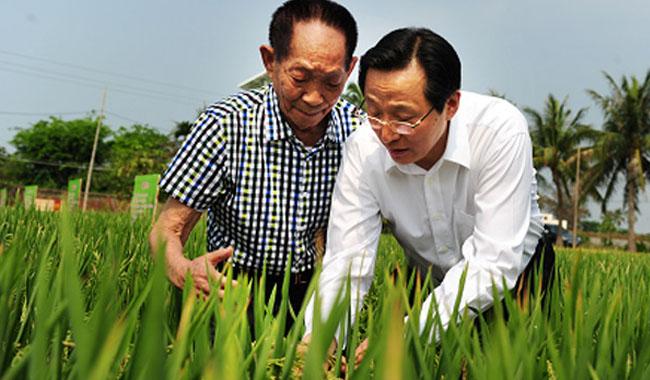 ISLAMABAD: A group of Chinese agriculture experts, comprising 12 hybrid rice scientists, arrived here Tuesday to train local scientist and farmers on hybrid rice cultivation technologies to improve per acre crop productivity.
The Chinese scientists are scheduled to train 30 Pakistani agriculture scientists, selected from all the four provinces. Besides, they will also impart training to the members of the provincial field extension departments on hybrid rice cultivation. They would also organize road-shows and field visits across the rice-growing areas to address the issues and challenges in promotion of hybrid rice seed. In this regard an inaugural ceremony was held at National Agriculture Research Center, which was attended by the Special Assistant to Prime Minister, Nasir Iqbal Bosal, Agriculture and Economic Councilor of Chinese Embassy Dr Wang and Chief Executive Officer of Yaun Longping Hi-tech Company limited China. The Ministry of Commerce Peoples Republic of China is the main sponsor of the initiative, where as Pakistan Agriculture Research Council (PARC) and Agriculture Innovation Programme are also collaborating in promoting the hybrid seed technologies. Addressing the event, Chinese Agriculture and Economic Councilor said that it was the first bilateral initiative, aiming to enhance per acre rice yield by promoting hybrid rice techniques in Pakistan. Under the programme, he said that private sector companies of both the countries would cooperate to promote the hybrid rice production that would almost double the per acre crop yield. He further said that hybrid rice technologies would help to enhance per acre crop output, besides increasing farm income and reduce the poverty. The hybrid rice technology would also bring revolution in Pakistani Basmati rice production, which was famous all over the world for its taste and aroma. Addressing the event, CEO of Yaun longping High-Tech Agriculture Company said that the training course was designed in accordance with the requirements of local farmers. She said that the training course would include lectures and field visits for active participation of local farming community for the better results. Speaking on the occasion, Special Assistant to Prime Minister on National Food Security said that government was determined to promote agri-sector of the country. He informed that rice crop was cultivated over 2.7 million hectares and was the second major staple food crop of the country, adding that the Chinese expertise would help to enhance the local crop output significantly. He hoped that the bilateral cooperation in agri-sector would bring the positive results and further enhance the crop output by minimizing the inputs. Speaking on the occasion Chairman PARC stressed the need for bringing innovation and introducing mechanized farming to make the local produces more competitive in international markets. He said currently Pakistan was surplus wheat, rice, sugarcane, maize and potato, adding that these products were comparatively costly due to use of conventional agri-technologies. Meanwhile, Member Plant Sciences Dr Anjum Ali informed that the aim of the training course on hybrid rice was to educate the local farming community about the hybrid technology and seed selection for achieving maximum per acre yield.
LAHORE: Rice growing experts on Tuesday said that the launch of Chinese Hybrid rice in Pakistan would bring revolution in rice production having yield of 18 tons per hectare or more than 150 maunds per acre. Talking to APP the experts said that both China and Pakistan currently sown around 7-8 tons per hectares that is 15 percent more than conventional yield of rice. Sino-Pakistan Hybrid Rice Research Centre (SPHRRC) director Professor Mohammad Zubair, said that the new rice variety would help to increase per acre yield for Pakistani farmers and increased export of rice to other countries, including China, in future. He said that both China and Pakistan were currently sowing around 7-8 tons per hectares that is 15 percent more than conventional yield of rice. The amount of the double-cropping rice is equal to that produced over three seasons in the past, marking a big breakthrough, he said. To a question he said that Chinese Professor Yuan, is the father of this hybrid rice. He said his discovery of high- yield hybrid rice would help end the food crisis in the globe, which was highly regarded in China and in the world. Prominent rice scientist and researcher, Professor Dr. Muhammad Iqbal Choudhary said that "father of hybrid rice," Professor Yuan began theoretical research about 50 years ago and continued to set new records in the average yields of hybrid rice plots. He said that the United Nations (UN) Educational, Scientific and Cultural Organization, the UN World Intellectual Property Organization, the UN Food and Agriculture Organization (FAO) honoured professor Yuan with different titles and awards during the last four decades. Yuan received World Food Prize 2004 for his landmark achievement for developing the genetic materials and technologies important for breeding hybrid rice varieties, he said. As the first person to discover fast growth with greater yield and stress resistance he is acknowledged highly. Meanwhile Punjab secretary agriculture Muhammad Mahmud said that Pakistani scientists, earlier had successfully developed a technology that will help farmers sow rice without water. As rice is sown with water in abundance in the field, however, the recent development would be helpful for the farming community facing water shortage problem, he added. Professor Iqbal said that the only way to safeguard the global food supply is to raise the amount of yield per unit area via advanced technologies, including those that focus on water conservancy, fertilizer optimization, soil cultivation and improved seeds. He said that Pakistan needed to make a massive investment in science and technology for a long period to entertain the desired progress. Noted environmentalist Dr Maqsood said that the global rice production is likely to fall in coming years due to climate change and its impacts, so it is a high time for Pakistan to avail benefit from the upcoming demand by increasing its rice production through sustainable practices. To a query he said according to recent studies, climate change and its impacts on extreme weather and temperature swings is projected to reduce the global production of corn, wheat, rice and soybeans by 23 percent. It is pertinent to mention here that rice is the country's largest export crop (3.8 million Metric Tonnes per annum). The country has more than a thousand rice mills catering to the need of farmers growing 5.54 million tonnes per annum on an area of 2.5 million hectares. This important crop accounts for 6.7 percent of value added in the agricultural sector, and 1.6 percent of national GDP. Pakistan enjoys a strong competitive advantage in the export sector due to consumer preference in destination markets for aromatic and long grain rice.
BEIJING: A World renowned company in the field of
Hybrid
rice production, Tianjin Tianlong Agricultural Science and Technology has shown keen interest in enhancing bilateral cooperation with Pakistan. The company is engaged in new crop breed research and its
industrialization
, deep process technology for agricultural products and
forage
biotechnology research and industrialization, crop seeds production and distribution. The company was having a good
export
of it's hybrid rice to Pakistan as China Pakistan Economic Corridor has provided enormous opportunities to cooperate more, said a company's representative. Tianlong not only
focused
in seeds research, but it has also expanded the business in many fields, such as, hybrid rice seeds trading, processing technological researches for agricultural products, the feed's biotechnology research, agricultural products import & export, but also focuses on advanced agricultural project investments. It is the second largest exporter of hybrid rice seeds in China while already had few customers in 10 countries including Pakistan, Hongkong, Indonesia, North and South Korean, Vienan. The Company's representative told to a vising media's delegation that they were also supplying agricultural machinery, rice fertilizer and mixed feed to
different countries
. The hybrid rice production technology of the company was 25 years ahead than its competitors in all over the world. The delegation was informed that the company was wholly responsible for hybrid rice production in North and South China.
Fifteen new varieties of rice are set to be released to farmers to boost the production of the local crop.
Fifteen new varieties of rice are set to be released to farmers to boost the production of the local crop which is performing dismally at the moment. One of the hybrids can do well under irrigation, while the other can survive under rain-fed farming, just like maize, thus saving farmers the hefty cost of pumping water for irrigation. "The new varieties will improve yields of rice and make it as competitive as imported rice in terms of quality, price and affordability," said Dr Kayode Sanni, the rice manager for The African Agricultural Technology Foundation (AATF) which is overseeing the five-year project that was launched in 2012. The yields range from seven to 10 tonnes per hectare, provided that the farmer adheres to good farming practices, including creating good soil conditions for the seedlings. "From our analysis, farmers stand to gain an average of Sh35, 000 to Sh100, 000 more than with the old variety," he said. According to Electine Wafula, a plant breeder at Hybrids East Africa Limited, who worked on the crop, the new rice varieties will mature early, will adapt to various environments and require less water, thus improving farmers' incomes. With the exception of Pishori, a local aromatic rice, most locally-grown rice takes longer to mature, than hybrids which mature within three months. However, the problem with Pishori is that it has a lower yield and is also prone to diseases, especially blast.
IMPORTED QUALITY
Despite being the country's second staple food, Kenya produces less than 200, 000 metric tonnes of rice against a demand of over 450,000 metric tonnes according to data from the National Irrigation Board. The gap is bridged with imports from Asian countries, further dulling the market for local farmers whose rice is of poorer quality. "The hybrid is of good quality and can replace our indigenous rice. It also has characteristics of Pishori which is loved by Kenyans, and has a more translucent and stronger grain," said Dr Raphael Wanjogu, the chief research officer at the National Irrigation Board. Despite being popular, many Kenyans opt to buy imported rice over Pishori, because the imported varieties are cheaper. Imports are also of better quality than other varieties of local rice. "This new type is closer to Pishori, so with its quality and yields, it will enable us take over the market from importers. It can also be grown in areas where Pishori cannot do well like in western Kenya," said Dr Wanjogu. The fast-maturing rice can grow during the short rains since it only takes three months to mature. Maturing even a month faster than competing varieties makes a world of difference in savings for farmers. Other than two sites in Kisumu, the new rice has also been tested in Hola, Malindi, Mwea and Siaya and found to have the desired qualities. The Kenya Plant Health Inspectorate Service (Kephis) results for the first national trial done last year were successful whereas the second trial results are being awaited. The law requires that two trials are done. Once the regulator, Kephis, gives the greenlight, the crops will be named and seeds will be distributed to farmers. "We are producing foundation seeds which will be used by farmers and there is a company to multiply the seeds once we get the approvals," said Dr Sanni. To ensure sustainability, AATF will partner with local seed companies which will produce their own seeds for sale. "We are working with seed companies. We want them to get direct access to quality seeds (male and female) and have the capacity to use them to produce their own seeds," said Dr Sanni. The scientists are also working on producing rice hybrids that are aromatic in nature.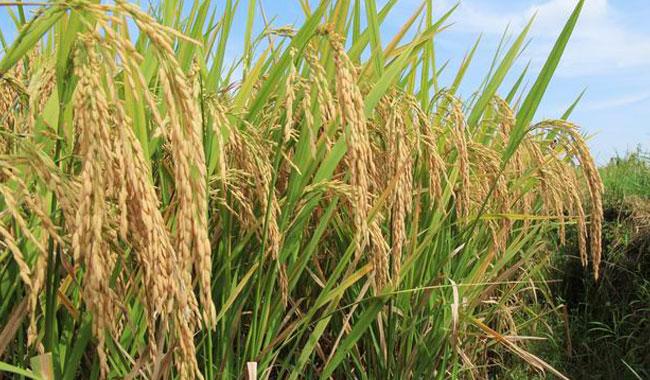 LAHORE: Pakistan has struck an unprecedented deal with Philippines for the export of hybrid rice seed to the Southeast Asian nation, an industry official said on Thursday. "Philippines has decided to import hybrid rice seed from Pakistan because the crop raised form this variety is less labor intensive compared to Irri, which is currently being cultivated in the Southeast Asian country," Shahrukh Malik, executive at Guard Agricultural Research & Services told journalists in a media briefing. "For the first time in the history of the country, domestically developed hybrid seed will be traded to a foreign country. Philippines needs the seed for 2018 crop and we have already increased the production area to 900 acres to meet the demand." He informed the journalists that Philippines have over 137,000 varieties of Irri but being a labor intensive crop, the archipelago in the southwestern Pacific is looking for a hybrid variety. "The climate in which hybrid rice seeds are bred in Sindh is similar to that of Philippines. Their experts assayed the procedure of seed production thoroughly at our farms before cutting a deal with us," Malik disclosed. The Guard rice research executive observed the export of hybrid rice seed will be a milestone in the country's rice sector and will open new opportunities in the international market apart from giving local research and development a fresh impetus. "We have also developed a basmati hybrid seed. The field trials are already underway. It's expected to be commercially available by 2018," he said. Replying to a question, he said unfortunately lack of public private sector partnership is hindering the progress of seed development in Pakistan. "Public sector has its own inherited problems, while the private sector conducts research with commercial result-oriented focus. Thus the pace of private sector is fast compared to the public," Malik said. He continued that there's a yawning trust deficit between the public and private sector researchers and it needs to end through coordinative initiatives. "Due to this deficit, the authorities take too long to green-signal a newly developed seed for commercial launch, hurting private sector growth," he asserted. Moving forward, he explained that at least 45 companies are importing hybrid seeds, including the top five firms of the world, but none of them is producing hybrid seeds in Pakistan, which is an obstacle in the transfer of technology to the country. "The government shall bind those companies to produce at least 20 percent of the total quantity of imported seeds in Pakistan," he suggested adding it will revolutionise the seed development and agriculture sector. Summarizing the growth of the hybrid rice in Pakistan, Malik told the media that during 2008-09, area under Irri cultivation was 560,000 hectares but reduced to 423,000 hectares in 2014-15, while area under hybrid cultivation was only 84000 hectares, which increased to 302000 hectares in 2014-15. "Similarly, in 2008-09, Irri production was recorded at 19,49,000 tons but it decreased to 11,61,000 tons in 2014-15, while hybrid rice production, which stood at 4,54,000 tons in 2008-09, jumped to 14,16,000 tons during 2014-15," he added. Continuing his talk, he said the aforementioned numbers also reflected in the exports as total quantity of the basmati rice sold overseas stood at 11,37,943 tons in 2010-11 but reduced to 676630 in 2014-15, while non-basmati export, which was logged at 25,63,664 in 2010-11, increased to 3054680 tons in 2014-15. "A substantial increase in hybrid production and exports of non-basmati rice export is encouraging for the sector," Malik said.
Welcome to Rice News Today!
The access to our website is free and will remain free always for most of the contents.
However, you need to create a new account to access the website. It will not take much of your time to create a new account and you will have an access to your favorite website to browse rice news, quick stats, latest stats on basmati, downloads and a lot more at one-place!
Thanks & have nice rice news today exploring!
Login here